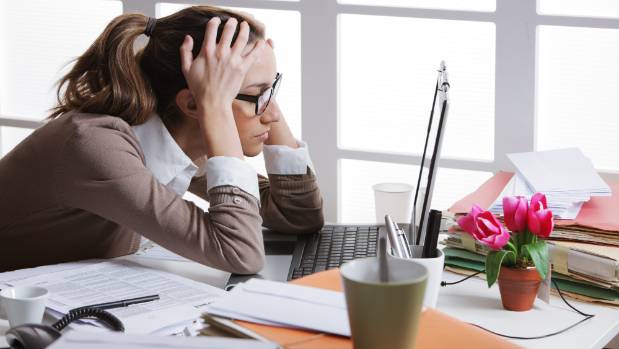 When letters by post prompt phone calls directing sender to emails
OPINION: In the modern world, we are spoilt for choice when it comes to communication.
There are so many ways to keep in touch, and conduct business.
Some people have clear preferences.
The offspring, for example, so adept with social media, have an innate distaste for making telephone calls.
Older colleagues insist that phone calls are the best way to convey information, cross-examine, ask supplementary questions and generally "get some sense out of someone", with no sense of shame about how intrusive an unsolicited phone call might be.
Texts are great for non-urgent or even urgent communications sometimes, although their brevity often leaves the receiver in doubt about tone and implications.
The email is great. It gives the writer a chance to take a moment to proof-read, step away from comments they might regret before sending them, and give the recipient time to contemplate and prepare a coherent response.
And then there's dear old snail mail.
Or, and this seems really, really old-fashioned – face-to-face verbal communication complete with body language and tone of voice.
Where it gets bizarre is when all of these means of communication get mashed up.
Something like this happened.
Circumstances arose that prompted an attempt to apply to Air New Zealand for compassionate fares.
This was done after the event, of course, because the process is so cumbersome you would not be able to get to the scene of the emergency if you applied ahead of time.
There is information but no application form on the website.
You have to call an 0800 number and listen to piped music and eventually talk to a person.
The person takes down some details, checks with a manager, and emails the forms.
Hard copies have to be printed off, one for each booking reference, filled in with a pen, signed, and scanned on an admittedly old and slow printer/scanner.
This process is clunky and time-consuming and provokes many bad words to be said.
The scanned documents and copies of verification letters are attached to the email, and it is finally time to push "send".
A day later the ageing computer and its creaking systems send back a mail-undeliverable message.
The applications went in the post.
Another day later, the correct email address, the one hand-written on a piece of paper, not the one on the application form, was discovered, and another version was sent by email.
Here was another cross-communication frustration you could try. Attempt to get a deceased person's mail redirected.
Pick up the forms, fill them in manually, take them in to a PostShop to be checked by two humans, and pay the money.
Get a letter of confirmation a week later, then 10 days later, a letter saying the redirection cannot be completed. And it does not say why.
Take the growing collection of documents to a human being who knows stuff, who points to the explanation in the fine print.
You cannot extract one person's mail from a communal address such as a retirement village. Wish the first humans had known that.
Then there was this one.
Ask a funeral director to arrange a plaque to mark an ash burial plot. Meet face-to-face and fill in forms. Job done. Too easy. Relax.
Two weeks later, get a letter through the post from old soldiers' welfare group including application forms to get a plaque made.
Confused, make phone call to human being, and ask him to check his files and emails. Confirm that order was already filed. Sigh.
Just like computers, perhaps, communication channels are only as good and effective as the people using them, and the choices they make.
END NOTE:
Palmerston North will not be the only city council second-guessing what is going to happen with its footpath budgets next year.
The Government's draft policy statement on transport suggests it wants to elevate the provision of pedestrian facilities as part of its safety and access priorities.
To back that up, there are likely to be subsidies coming to help councils lift their game.
Controversially, the city council has decided to reduce its ratepayer input into the footpath budgets in anticipation of the government subsidies so it can carry on doing exactly the same but with money from different sources.
Stuff tried to find out if this manouevre was contrary to the Government's intention, only to be told by a staffer in Transport Minister Phil Twyford's office that it was an operational issue for the New Zealand Transport Agency.
All the agency had to say was that the policy statement was still in draft form.
"Once it's finalised it will set out the strategic direction for footpath programmes across the country."
Not helpful, given the decisions that will have been made and the budgets that have been signed off in time to enable councils to strike their rates ahead of the coming financial year on July 1.