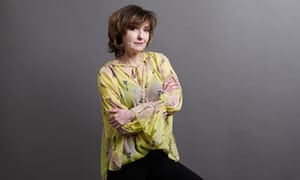 Viv Albertine webchat – post your questions now!
Viv Albertine resists comparison. As a member of the Slits, she was responsible for forging the sound and spirit of British punk – and then documenting it as nobody had before in her first book, 2014's riotous, unsparing and moving Clothes Clothes Clothes, Music Music Music, Boys Boys Boys, which put punk's tired war stories through a revivifying acid wash.
The memoir also chronicled the latter half of Albertine's life – a toxic marriage, miscarriages, IVF, cancer – before she eventually rediscovered herself with the release of solo album The Vermilion Border in 2012. The book was named one of the year's best by the likes of Rough Trade, Sunday Times and Mojo but its success was tinged with pain: as Albertine prepared to celebrate its release, she got a phone call to say that her mother was dying and left to be at her bedside.
Her latest book, this year's To Throw Away Unopened, is a forensically frank look at her mother's death and her familial relationships. "Her conversational style of writing is lullingly deceptive, allowing the revelations, when they come, to explode like well-placed time bombs in the narrative," wrote the Observer's Sean O'Hagan.
Albertine has spoken frankly about the collateral damage of such severe honesty: "I've burned all my bridges for the sake of getting as near as I can to the truth." That's your cue – Albertine will be taking your questions from 12.30pm BST on 21 May. Post your questions below and prepare for total candour.