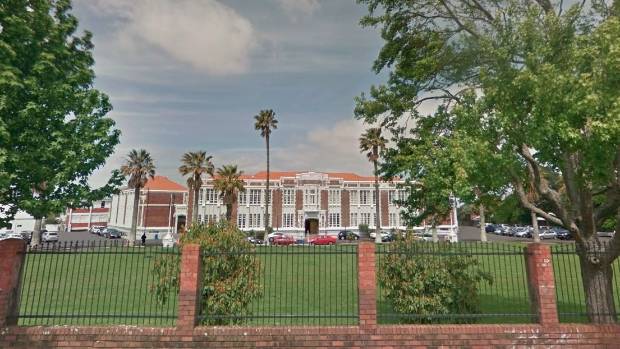 Two Ōtāhuhu College teachers censured for touching or grabbing students
Two teachers who inappropriately grabbed or touched students at an Auckland college have been censured for serious misconduct.
David Buchan, deputy principal and teacher at the Ōtāhuhu College, admitted placing his hands on the hips of a student who was sitting on the ground in front of him watching a performance in 2017.
Buchan also admitted to hugging the student and her friend after the performance was over.
Another teacher, Meta Usufono, who specialises in Samoan, was investigated for grabbing a student by the collar in July 2016.
An Education Council disciplinary tribunal found Buchan's conduct with students amounted to a breach of professional boundaries in the teacher-student relationship.
It noted that this type of behaviour, while not overtly sexual, was a "tactic in sexual grooming, and therefore cannot be tolerated".
The tribunal imposed a censure and conditions including professional development training on maintaining professional boundaries.
His practising certificate has been suspended until it has been completed.
Usufono was investigated for unreasonable and unjustified force following the July 2016 incident.
The tribunal's decision said Usufono was taking a Year 10 class when a group of students refused to stop talking.
He responded by grabbing one student by the collar with force, accidentally scratching him on the neck.
The student attempted to punch Usufono but missed and fell to the floor, the decision said.
Usufono picked the student up by the collar again and removed him from the classroom, it said.
Usufono acknowledged his actions were unprofessional, unacceptable and expressed remorse and shame.
The tribunal decision said any physical force was unacceptable in schools, and use of it by teachers would place their registration at risk.
However, the tribunal said this was a one-off incident that could be differentiated from a more violent act, such as kicking or hitting.
It concluded the penalty for Usufono fell short of cancelling his registration.
Usufono remains employed and is completing training, mentoring and support offered, including programmes on how to deal with challenging behaviour and aggressive students.
Usufono applied for permanent name suppression but this was declined.
The Education Council's job was to ensure high-quality teachers are respected for their professional conduct, not because poor actions are kept a secret, the tribunal said.