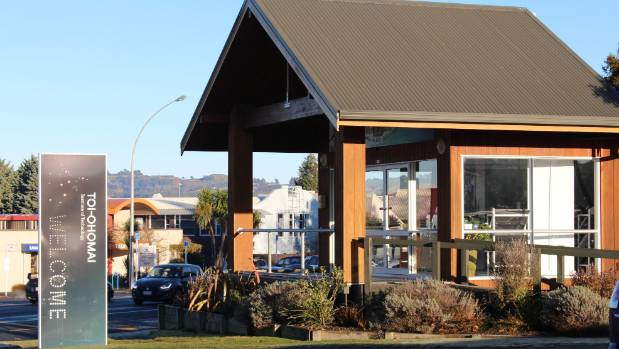 Toi Ohomai to expand its campus in Taupō
Taupō is to get a bigger, better polytech with Toi Ohomai confirming it is in the final stages of securing a large plot of land in the centre of town.
In response to questions from the Taupō Times, Toi Ohomai Institute of Technology confirmed it is in negotiations with the Ministry of Education to buy the field adjacent to its existing campus on Kaimanawa St.
Executive Director of Corporate Services, Anthony Robertson, said they had not finalised details of the new development but it would be much bigger and the existing pre-fab' buildings would be replaced with a purpose built facility.
Toi Ohomai has already bought the 2791 square metres it occupies on Kaimanawa St and was negotiations with the Crown to buy the adjacent 6696 square metres, bordered by Heuheu and Horomatangi streets, and currently owned by Taupō Primary.
Development plans are two-fold with construction starting as early as next year, Robertson said.
The first part of the plan was to build a new main campus. The second part of the plan involved moving the trades' facility (including carpentry and motor vehicles) into its own purpose-built facility next to the newly developed main campus.
"The idea has been a long standing intention to improve tertiary education facilities in the Taupō area," Robertson said.
There would be more courses offered at the new facility and Robertson said they would work with the community to fill gaps.
"We have a strong desire to work with iwi and the community to fill skills needs, increase participation in education and retain people in the Taupō area."
More course would mean an increase in teachers and students studying in the area.
One area likely to benefit from an expansion was the hospitality sector.
Toi Ohomai Facility Leader Tourism, Hospitality service industries, Bart Vosse said it was about listening to the community and giving people the courses they are asking for.
"People don't want to travel, so why not offer the courses here," he said.
He said there were huge job opportunities available especially being surrounded by the mountains and lake, so local courses would be popular.
"The community is desperately short of amazing young talent. Make this the destination for tourists, experience is up there with quality food and services."
Mayor David Trewavas said the expansion of Toi Ohomai was great news for the district and it had been in the plans for some time.
He said it made sense to expand the polytech because of the population increase in the area and there would be no excuse for young people not to get a qualification of some sort.