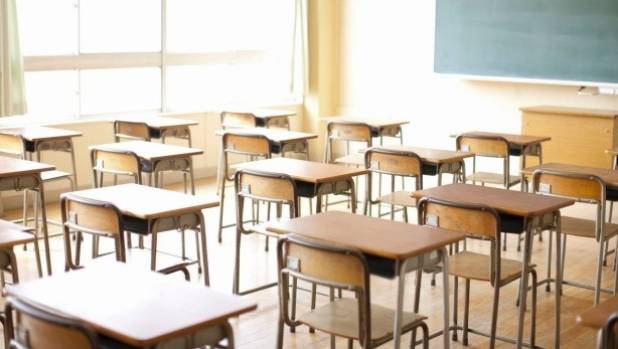 Teacher with history of assaulting pupils struck off for twisting child's nose
An experienced Horowhenua teacher has been stripped of her registration after assaulting a Down syndrome pupil, all because the child did not clean up a classroom.
That attack was not an isolated incident either – the teacher has a record of using physical force against pupils who did not listen.
Police investigated the incident with the pupil with Down syndrome, but decided not to prosecute the teacher, Yvonne Horohau Te Peeti, despite finding her behaviour was "unacceptable", a decision by the New Zealand Teachers Disciplinary Tribunal released this week says.
Te Peeti, who has about 30 years' teaching experience, accepted she hurt the 8-year-old child while the pair were at school in late 2016.
READ MORE:
* Relief teacher lost control, insulted and manhandled boys
* More than 500 teachers investigated over inappropriate conduct
* Hamilton teacher taken to tribunal over assaulting student
* Call for 'common sense' after teacher censured for carrying child
She grabbed the child's face, twisted her nose and scratched her neck. The school was not named in the tribunal decision and anything that could identify the child is suppressed.
Te Peeti said she did so because she was frustrated the child, who had refused to tidy up and thrown something at her, did not follow instructions.
"I was frustrated at her non-compliance," she told the tribunal.
The child cried and was upset for some time, but did not tell anyone what had happened.
However, the incident was witnessed by another pupil, who told the child's mother.
Te Peeti did not tell anyone what happened, but admitted it when she was confronted by the child's mother and her principal.
She wrote a statement, in which she said: "I know what I had done was incorrect and very wrong and am deeply apologetic to [the child]".
However, the tribunal said there was no evidence Te Peeti said sorry directly to the child.
Te Peeti had a history of using force against pupils before the N2016 incident.
She was investigated for punching a pupil in the forehead in 2003, although she said it was a push, and again in 2008 when she hit a pupil on the top of his head and kicked his bottom.
The tribunal was concerned those two incidents were not referred to it, saying Te Peeti could "consider herself fortunate" she had not appeared before it sooner.
She admitted both incidents, saying those two pupils had also failed to follow instructions.
The tribunal found her actions amounted to serious misconduct.
"This was an assault, with an element of violence, triggered by the respondent's loss of composure when faced with supposedly challenging behaviour on behalf of [the child]," the tribunal said.
The child was vulnerable, and there was no reason to use such force in the face of such a "trivial transgression".
"This is a clear-cut example of serious misconduct."
She wrote a letter to the tribunal, in which she expressed the view she was being unfairly targeted.
She said she had be "willing to step up to the crime that I committed – as you see it from your point of view" and that losing the right to teach was the tribunal "[spitting] in her face again".
She was also concerned about losing the ability to teach te reo Māori to adults.
"Is there to be no mana left for me, or are you all trying to strip me of the lot?" she wrote.
The tribunal said it could not trust Te Peeti to not pose a risk to pupils, as she showed no insight into what she did.
Cancelling her registration was not about punishing her by depriving her ability to teach te reo, but keeping children safe, the tribunal said.
She had not learned from the previous incidents or the warnings she was given that physical force is not part of modern teaching.
"Cancellation of Ms Te Peeti's registration to teach is the least restrictive outcome that can reasonably be imposed in the circumstances."
Te Peeti must also pay $1884 in costs.