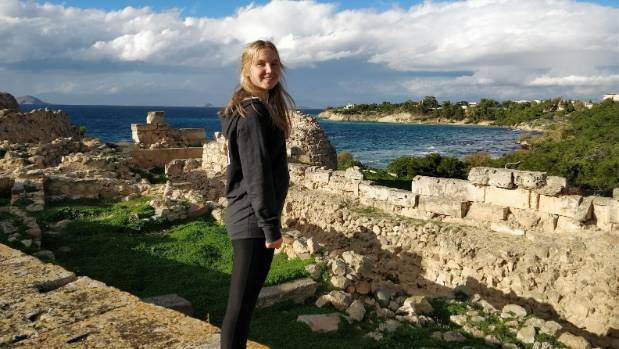 Student calls for end to plastic wraps on NZQA exams
An Auckland student is campaigning to stop NZQA from wrapping exam papers in plastic wraps.
Howick College head girl Inka Pleiss,18, created an online petition on Change.org to try and get NZQA to stop using plastic wraps on its exam papers.
Pleiss, who said she has always been environmentally minded, first began thinking about the need for a more environmentally-friendly exam package when she sat down to take her first NCEA exam.
"I remember opening up the packet and thinking 'this doesn't seem right', I always wanted to do something about it."
READ MORE:
*Couple develops beeswax food wrap as plastic alternative
*Students give online exams the thumbs up
*Petition calling for end to plastic bags goes to parliament
The inspiration to take action came to Pleiss last year when she attended the Youth Enviroleaders' Forum.
"We had a workshop about smart goals where we had to create our own goals and one of my ideas was to make a petition about the plastic wraps."
Pleiss contacted NZQA with her concerns regarding the use of plastic wraps.
"I told them my concerns and offered them some alternatives to using the wraps – such as reusable zip loc bags or paper envelopes. I last heard from them two weeks ago so I decided to start the petition."
NZQA's deputy chief executive assessment Kristine Killkelly said she was aware of concerns and understood the importance of making sustainable decisions for the government.
"We use a 100 per cent degradable plastic wrap for packaging our examination scripts, it's the more environmentally-friendly option for us, but as we move towards more digital examinations in the coming years our use of the flow-wrap material and paper will minimise."
While the plastic wrap is biodegradable Pleiss said one of the issues is the effect it will still have on the environment.
"From reading research papers and through YELF, I found out that biodegradable plastic can only properly break down in high temperatures and that can't happen when they're lying in a landfill or in the ocean."
Auckland University's School of Environment Lecturer, Dr Ann Bartos agreed biodegradable plastics weren't the answer to pollution problems.
"Biodegradable plastic comes from plant material which could be used for food and it's taking up a lot of our land and agriculture. The plastic can't just be chucked away or put in the trash either, it has to be disposed of in a heavy-duty composting unit.
"If it's recycled or put in landfill it won't degrade – we need to think about where the products come from and where they end up."
Killkelly said NZQA had identified the need for better communication with examination centres about how to dispose of the material and it would implement those guidelines for its 2018 examinations.
Pleiss is still hopeful NZQA will stop using the wrap by 2020 and that her petition will make it to her goal of 20,000 signatures.
"The awareness [about the petition] has grown really quickly – it's exciting to see it taking shape and it's great to know that even as a young person I can make a difference."
Pleiss's campaign currently has 2537 signatures. She hopes to deliver the petition to NZQA by the end of the year and hopefully with about 10,000 signatures.