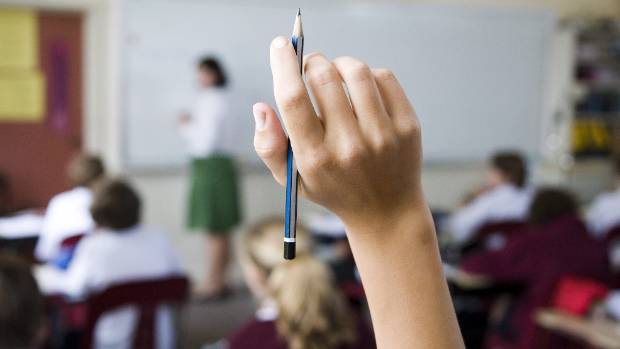 Special learn difficulty assessor desperately needed in south
SPELD NZ is in desperate need of an assessor and more teachers to help Southlanders with learning disabilities.
The organisation, which helps children and adults with specific learning disabilities, including dyslexia, has struggled to get an Invercargill assessor for two years.
National fundraiser Sue Radcliffe said in the meantime an assessor had to be flown from Christchurch.
"It is costly and is putting stress on the non-profit organisation as well as local families who want to find out what learning disability their children has," Radcliffe said.
People currently had to be assessed in blocks, which meant families had to wait to get a proper diagnosis before they could work out a plan for their learning.
There are seven children on the waiting list, which an assessor from Christchurch is expected to get to at end of July.
"We are assessing every couple of months, so not too long a wait for families.
"With the growing recognition of dyslexia, there is increasing demand for SPELD NZ services. We just don't have enough assessors and teachers to keep up with the needs of Invercargill's families."
Southland teacher Christine Fraser said people had a lack of confidence, especially if they were called dumb, lazy or disruptive in school, but often left with strategies to manage their weaknesses.
"Their learning style is just different. They still learn but just slower and with more repetition than at schools."
Fraser, who has been teaching for six or seven years, said there was a real need to get people, especially children, assessed so they could learn in the programme.
The assessor needs to have specific training and qualifications. However, there was a training scholarship available courtesy of the Duncan Bickley Trust to help a suitable person with training costs, Radcliffe said.
There was also a shortage of assessors in Marlborough, Hauraki, Coromandel and the far north of New Zealand. There was funding available for scholarships in all those areas too.
About 10 per cent of New Zealanders have a specific learning difficulty (dyslexia being the most common).
"People with specific learning disabilities (SLD), like dyslexia are often labelled stupid, lazy or dumb, told to try harder. They are not stupid, lazy or dumb, they just learn differently.
"They may be creative, artistic, 'out of the box' thinkers," she said.
SPELD NZ is a nationwide not-for-profit organisation that was set up nearly 50 years ago, with the Southland group set up more than 20 years ago.
Research has shown that SPELD NZ's intervention programme improves cognition, intellectual ability and processing speed.