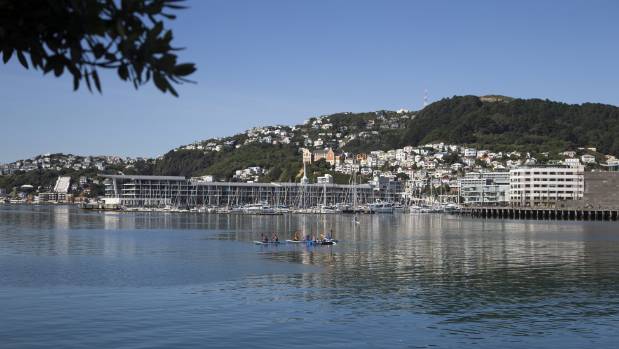 Some te reo tips and tricks for Wellingtonians
Looking for some te reo to drop into your day-to-day conversations?
We've got you covered.
Wellington High School Community Education Centre te reo tutor Ariki Spooner has been teaching Māori since last year and has some Wellington-relevant words for people to drop into their conversations.
From ordering coffee, to supporting the Hurricanes, take a look and learn something new.
READ MORE:
* Wellington's Matariki fireworks may be postponed because of visiting whale
* How and where to celebrate Matariki this year
*Matariki: Everything there is to know about it
Spooner has seen a lot of people – mostly non-Māori – come through the classroom, eager to learn a little bit of one of New Zealand's official languages and said one of the trickier things, particularly for older generations, was pronunciation.
"They haven't had any proper exposure to pronunciation growing up," he said
"It makes me feel like the Māori language, culture, and people are valued when non-Māori make an effort to pronounce words, especially names, properly," he said.
"For me, I found it quite uplifting that there's a real traction among all New Zealanders to preserve te reo and to engage in Māori culture."
He had noticed a particular upswing in engagement over the last few years.
Some of the translations Spooner has come up with for these words and phrases take a bit of creative licence. It wasn't always easy to find a direct translation for words or phrases.
"Overall I found people that don't already have a second language can want direct translations – they want to be able to think something in English and it comes out in Māori."
For example, Wellywood was a tricky word to translate. Spooner turned it into a transliteration – Wiriwara –- but there's also a play on words in there.
Wiriwara is made up of two words: wiri, meaning trembling, and wara, an indistinct sound, close to rumbling.
Ho mōwai māku – a flat white for me
He pango roa māku – a long black for me
Hūkerikeri – turbulent wind
Te Pokapū Ahurea – cultural capital
Ka paki ana, kāore he painga – you can't beat Wellington on a good day
Pia – beer
Hau Āwhiowhio Hūkerikeri – go the 'Canes
Te Pokapū Pīwari – coolest little capital
Wiriwara – Wellywood
A as in but
E as in vet
I as in beat
O as in walk
U as in to
Ā as in bar
Ē as in dairy
Ī as in peel
Ō as in bore
Ū as in too