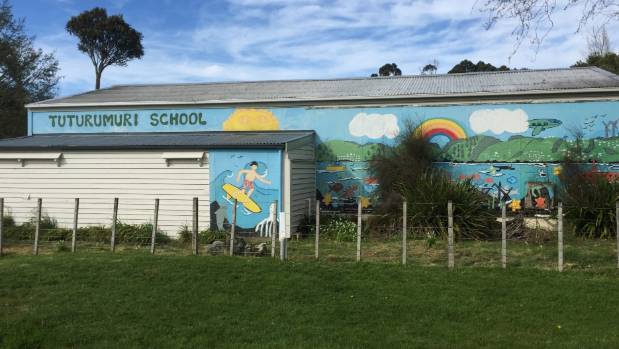 Small community vows to fight decision to close South Wairarapa school
The community connected with a small South Wairarapa school slated for closure has vowed to fight the decision.
A community meeting was held on Thursday night at Tuturumuri School to discuss the Minister of Education's interim decision.
Spokeswoman Kiri Elworthy said the school was the life blood of the community and they won't lose it without a fight.
"Many people worked very hard on the original submission which gave detailed and compelling reasons for the school to remain open. We feel utterly ignored.
READ MORE:
* No kids and no fulltime staff – but Tuturumuri School in Wairarapa remains open
* Small rural Wairarapa schools struggle
* Tuturumuri grows native lily
"The community is appalled by Minister Chris Hipkins' decision."
She said it was distressing for the families currently attending the school with one family facing a 60-minute drive on a winding unsealed road to the nearest school if Tuturumuri closed.
The minister's office has been approached for comment
A large group of locals, as well as the school's board of trustees, staff and parents of existing students were at the meeting.
As of last week the school had six students, which was up from zero at the start of the second term.
Elworthy said it was with "overwhelming community support" that they made a unanimous decision to fight the minister's interim decision, which was announced on June 26.
Individuals or organisations now have 28 days to make submissions on the interim decision.
The group was seeking an extension on that deadline citing school holidays and other circumstances.
Elworthy said the school and community were happy to give interested parties tours around the school and its surrounding area, "to provide a clear understanding of the quality of education being offered at the school and the vast catchment area it services".
Another meeting is planned at the school on Monday, July 9, at 6pm for all community members who would like to be involved in the submission on the interim decision.
The school remains open with an acting principal appointed for the third term.