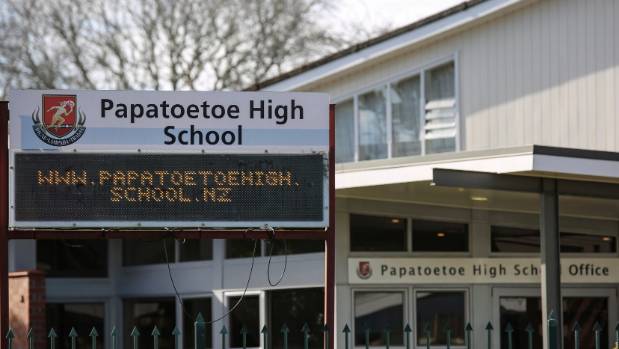 Sideline fight 'dumb adolescent behaviour', principal says
An Auckland student is facing disciplinary action after a punch was thrown in an altercation with an "intoxicated" person.
The scuffle broke out at an after-school rugby league game at Papatoetoe High School on June 28.
A parent at the game, who asked to remain anonymous, told Stuff an "older teenager" had been consuming alcohol on the school grounds.
She said the man, who wasn't a student at the school, was arguing with a girl on the sideline.
Then at about 4pm a fight broke out, the parent said.
"There was maybe three or four students involved – they had an argument – it looked to be about a girl," she said.
"Then one student punched him . . . he was bleeding."
The parent said the man, who looked to be in his late teens, soon left the game after the incident.
"Our community need to know what's going on out there. This is not acceptable," she said.
Papatoetoe High School's principal Vaughan Couillault confirmed there had been "an incident" at the league game.
He said the man involved wasn't a student at the school.
"We had a member of the public on the grounds who was clearly intoxicated," he said.
"This member of the public was being verbally abusive to our people there and to people on the field."
He said people at the game got involved and some told him to "pull your head in".
"In the moment . . . one of our students made contact with him," Couillault said.
School staff at the game acted immediately and the scuffle was over "in moments".
"We've applied the appropriate disciplinary action – he [the student] owned up to it right away," he said.
Staff escorted the man off the school grounds. Couillault said staff had spoken with his mother soon afterward about the incident.
He said the school had decided against trespassing the man.
"It was dumb adolescent behaviour," Couillault said.
A police spokesperson confirmed there had been no police involvement over the incident.