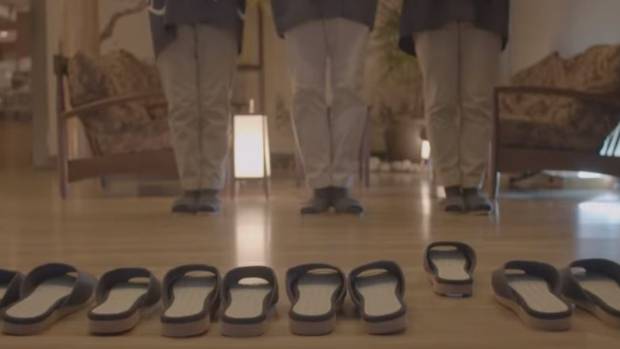 Self-driving slippers that park themselves
You know what it's like when you lose a shoe. You search under beds, empty wardrobes, retrace all your steps.
Well, the clever boffins at car manufacturer Nissan have come up with an ingenious idea using their own ProPilot Park driving technology – slippers which "park" themselves at the push of a button.
The self-driving slippers are being introduced at Japan's "ProPilot Park Ryokan" inn, located near Tokyo and famed for its view of Mount Fuji.
The slippers have two tiny wheels, with a motor and sensors.
READ MORE:
* Are expensive shoes worth it? The case for spending more money
* Watch – a closer look at the new Nissan Leaf
The technology is being used in the new all-battery electric Leaf vehicle, whereby the car can park itself.
Not content with just the humble slipper, Nissan has also added the technology to floor cushions and traditional low tables that can wheel themselves into place.
"The self-parking slippers are meant to raise awareness of automated driving technologies, and their potential, non-driving applications," Nissan spokesman Nick Maxfield said.