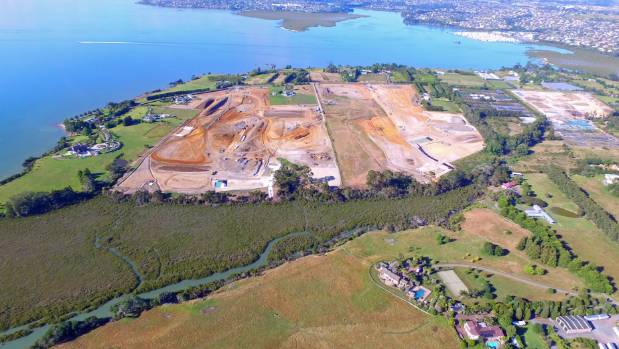 Scott Point primary school part of $49 million Auckland education package
The Government confirmed it will be going ahead with plans to build a $22.8 million primary school in West Auckland.
Located at developing Scott Point, the new school would accommodate 650 students, Education Minister Chris Hipkins said in an announcement on July 4.
The new school and more classrooms at existing schools for 1200 students was part of a $49 million education infrastructure package for Auckland.
It includes an additional 240 places at Waterview Primary School at $6.3m and 350 places at Paerata Primary School at $20m.
READ MORE:
* Scott Point to get new school in 2018
Design and build of the school at Scott Point would be managed by the Ministry of Education, Hipkins said.
It was originally expected to open in 2018.
However, Ministry of Education head of education infrastructure service Kim Shannon said the site was geo-technically challenging, requiring remediation and preparation which has resulted in longer project time frames.
Hipkins said the funding is part of $332m announced in Budget 2018 to meet roll growth pressures.
"We made a strong start in Budget 18 towards the investment needed in education infrastructure.
"This Coalition Government is commitment to ensuring schools have enough classrooms that are modern and fit-for-purpose to support students to succeed.
"We are just getting started, there will be more classroom announcements under Budget 18 in the coming weeks," he said.
Construction of the primary school at Scott Point is expected to begin in 2019.