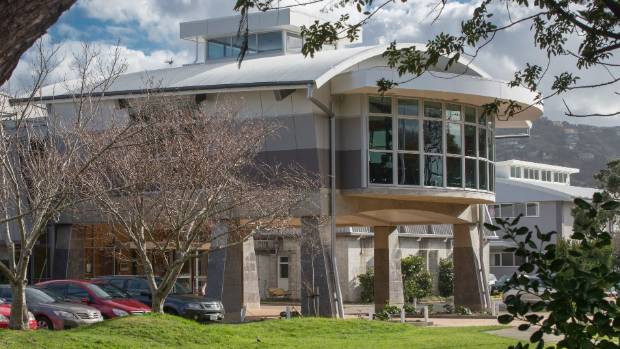 Schools 'struggling' in stifling heat, and the national fan shortage isn't blowing over
A Lower Hutt school is busy installing more drinking fountains, as staff and students prepare to return to stifling classrooms this week.
Temperatures in Wellington were approaching 30 degrees Celsius on Monday, while Lower Hutt was due to reach 32C and Wainuiomata 33C.
The National Institute of Water and Atmospheric Research (Niwa) has suggested temperatures in some parts of the country could hit 40C on Tuesday.
Hutt Valley High School staff were "struggling to work" in the unusually hot temperatures, principal Ross Sinclair said on Monday.
READ MORE:
* Live: 40C temperatures 'within reach' as mercury climbs
* New Zealand's 10 hottest temperatures ever recorded
* Hottest ever recorded temperature in Wanaka
* Heatwave heading Wellington region's way as temperatures forecast to hit 33C
* Blood iceblocks, frozen pillows help beat heat in Wellington
* It's 'fandemonium' as Kiwis buy up every fan in sight in desperate bid to cool down
Senior students attended course confirmation and leadership meetings on Monday, ahead of the school opening fully on Friday.
Some areas were airconditioned, but most classrooms were being cooled down simply by opening windows and doors, Sinclair said.
More breaks, greater access to drinks and a loosening of uniform rules were among the measures being brought in to combat the heat.
"While we cannot magic away the heat, it is a time for recognising the need for differences from usual routines as everyone – staff and students alike – will be tested by the current heatwave," he said.
"Common sense is the rule … classes with a physical activity dimension, such as physical education and dance, will modify programmed work to reflect the realities."
Even though it was uncomfortably hot for many, Sinclair did not anticipate the school would need to close if temperatures became unbearable.
However, it was already looking at buying additional shade cover for the future.
"Decisions on safety are not anticipated … we have not had to take school-wide measures due to heat in the past.
"Any such step would be taken after consultation with the Ministry of Education."
The ministry recommended temperatures in indoor learning spaces be "maintained at 18-25 degrees for the majority of the year" but recognised this was not always possible.
"The decision to remain open or to close a school due to the weather is up to the board of trustees, and we are here to support them as needed," spokeswoman Kim Shannon said.
The enduring heat has seen the shelves of major appliance retailers picked bare of fans.
There was only a "very small selection" remaining in a couple of stores, Warehouse general manager of general merchandise Jenny Epke said, though the company aimed to have more stock available next month.
Fan sales on Trade Me are up 198 per cent on January 2017.
Over the past 10 days, there were more than 100,000 searches for fans, Trade Me spokeswoman Millie Silvester said. A further 43,321 searches for airconditioners were also made.
The heat has also seen more than 138,000 searches for swimming pools.