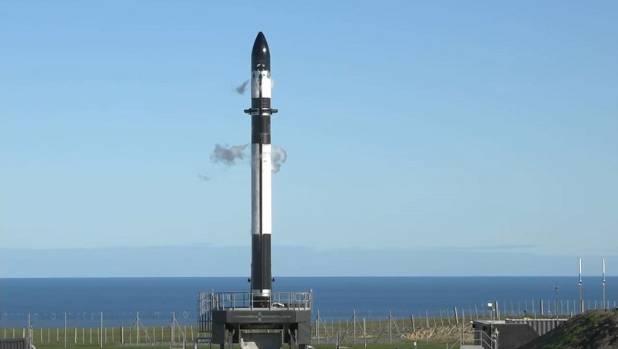 Rocket Lab scrubs third attempt for lift off after issues with motor controller
Space-launch firm Rocket Lab has scrubbed its third attempt at launching its second Electron rocket into orbit following issues with the rocket's motor controller.
The launch of its first fully commercial rocket was expected to take place between 2.30pm and 4.30pm from Rocket Lab's launch complex at Māhia Peninsula, near Gisborne.
This was the company's third attempt in its two-week launch window between June 23 and July 6.
READ MORE:
* Peter Beck's moment of truth
* Rocket Lab delays attempt to make it 'two out of two'
* Rocket Lab to launch satellite-destruct system
* Lift off! New Zealand's Rocket Lab launches first rocket into orbit from Māhia Peninsula
About 25,000 people persevered to watch Rocket Lab's first successful flight into orbit live in February.
That was after several delays caused by minor technical issues, bad weather and – on one occasion – an incursion by a yacht into the maritime exclusion zone around its Māhia launch pad. ​
Its Electron rocket will carry four tiny satellites into space, adding to the four satellites it deployed on its final test flight in February. One of those – the symbolic and controversial "humanity star" – has since fallen out of orbit and burnt up.
Two of the shoebox-sized satellites due to be launched into space are owned by American data analytics company Spire, and are designed to track ships and aircraft.
The third is owned by Californian weather-monitoring company GeoOptics and the fourth was designed by 150 American high school students as an educational project.
Rocket Lab will also test a space sail that is designed to drag small satellites down from orbit at the end of their life to prevent them from continuing to circle the Earth as space junk.
The company aims to conduct a launch a month by the end of the year – and one every two weeks next year – creating a new industry for the country that researchers believe could be worth at least tens of millions of dollar annually.