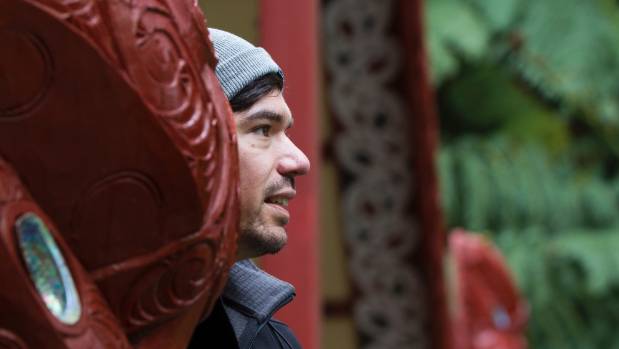 Projects to develop te reo Māori money words and resources
Moves are underway to re-establish te reo Māori as a language of wealth and money.
A Victoria University project, backed by the Financial Markets Authority, ASB, the NZ Super Fund and Harbour Asset Management, is compiling a lexicon of 100 key financial terms.
Meanwhile, Banqer is set to launch a te reo Māori version of its online programme, aimed at training a generation of schoolchildren to be good with money.
Banqer's founder Kendall Flutey said the move was prompted by requests from teachers in Kura Kaupapa Māori immersion schools.
READ MORE:
* Tammy Goddard: the sign language mortgage broker
* National rollout of Waikato dialect on Westpac ATMs
* What's the emoji for 'broke'?
"As a social enterprise, we have a mission that all kids are prepared for the world ahead," she said.
Banqer's role was to normalise money, and for children growing up in te reo Māori, that meant speaking to them in that language.
"We are in mid translation," Flutey said.
The aim was to have the first pupils at work in Banqer's online money world within a month.
At launch it will be a literal translation in what may be thought of as "standard" te reo Māori, but Flutey viewed Banqer's foray into Te Reo as being a journey.
For a start, te reo is no more monolithic than English.
"Every iwi has their own dialect," Flutey said. "There's more than 10 around the country."
Westpac respected that when it launched ATMs with a te reo Māori option. In the Waikato, the ATMs used the local dialect.
But Banqer is also based around what might be thought of as an Anglosphere take on money, while there can be more emphasis on communal finances in Māori families.
Flutey, who is not a te reo Māori speaker, expected Banqer to be influenced by input from the Kura Kaupapa Māori immersion schools using the system.
The translator is Vini Olsen-Reeder from Victoria University of Wellington's School of Māori Studies.
Te reo Māori was rich in financial terms thanks to Māori's long trading history, meaning he found no gaps in the lexicon when doing his translation for Banqer.
"People might assume we are doing a lot of word creation, but a lot of the words are not new," he said.
"The words I used are already in use since money arrived in the country. Some of them will have been in use for almost a couple of hundred years."
Accommodating new financial jargon is something all living languages must be able to do.
Sometimes, Olsen-Reeder said, that might involve a direct transliteration (sometimes known as "loan words"), such as Kawhe, from the English word coffee (which is a word borrowed from Turkish).
But new words were also generated from time to time, some very clumsily.
When KiwiSaver was created, a te reo phrase was created for it: Poua he Oranga.
"It means to prop up your wellbeing," Olsen-Reeder said.
It's not proved a very useable phrase. "No-one would understand you, if you said 'I'm contributing to propping up my wellbeing'," he said.
"Every time I have talked about KiwiSaver, I have resorted to using the English word."
Though te reo Māori is rich in financial words, there are "lexical gaps", and there's a project attempting to fill them.
Karena Kelly, also from Victoria University of Wellington's School of Māori Studies, began a project with Rotorua business consultant Brook Grant from GHA to compile a list of 100 key "wealth and investment" terms.
"We decided to establish a formal vocabulary of 100 industry specific words that would underpin the sorts of conversations people want to be having in the field of wealth and investment," Kelly said.
These could include terms such as those used to describe the types of investor risk profile in KiwiSaver – conservative, defensive, balanced, growth, and aggressive.
Those terms grew out of a marketing need in the fund management industry, and are only one way of capturing the concept of levels of risk and hoped for return in KiwiSaver funds.
Trying to unearth, or create, te reo Māori words to signify those risk profiles in a way that worked for Te Reo speakers might not involve a direct translation.
The time felt right for the project, which they hope to complete by October, ready to release the list to the world, at which te reo speakers will decide whether to adopt the terms into everyday usage, or not.
"In this post treaty settlement phase, we are entering an age of reclaimed wealth," Kelly said.