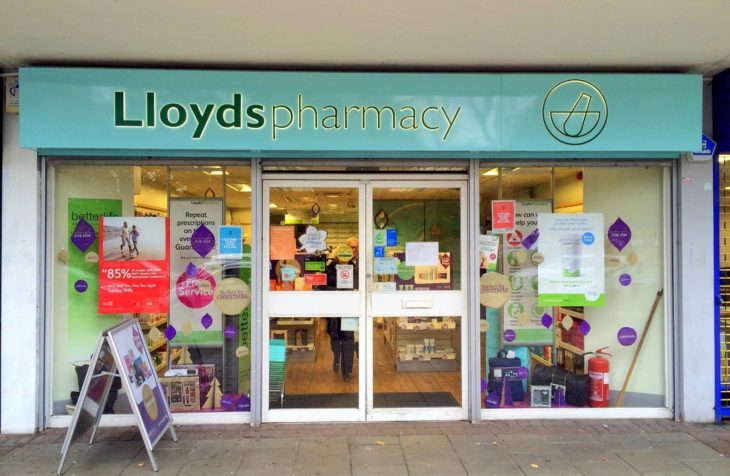 Pickets to be placed at 34 branches of Lloyds Pharmacy tomorrow
Over 200 pharmacy workers will hold a two-hour picket between 10am and midday.

A SECOND DAY of strike action is set to take place at 34 Lloyds Pharmacy outlets around the country tomorrow in a row over pay.
Over 200 pharmacy workers will hold a two-hour picket between 10am and midday.
Trade union Mandate has accused the company of utilising zero-hours contracts. Lloyds itself put out a statement earlier accusing the union of misleading the media saying "we do not have, and never had, zero-hour contracts".
All part-time workers were given notice of working hours six weeks in advance, the company said, and the contracts they were on were aligned to the needs of the business.
A union spokesperson said, however, that the company was misleading the media.
"We have members coming to us and showing us their contracts today, some of whom have been employed in recent weeks, and they are clearly zero hour contracts," Gerry Light, Mandate Assistant General Secretary, said.
A copy of a contract shared by Mandate states: "Your normal hours of work are flexible as agreed with your Manager, spread over up [sic] 5 days between Monday and Sunday and may include late night and weekend work."

Source: Mandate
Light said the union represented a third of all workers at Lloyds, with over 220 members. The company said only 13% of employees had been balloted ahead of the strike action.
Lloyds said progress had been made addressing the issues at the heart of the dispute at its employee negotiating body, the Colleague Representative Committee.
Light, from the union, insisted however that the CRC had no mandate to address worker concerns, describing it as "a sophisticated anti-union tactic imported from the United States in order to ensure workers do not have the right to independent representation".
An initial day of action targeting the pharmacy chain was held earlier this month.
The dispute arose after the retailer rejected a recommendation from the Labour Court that it negotiate with Mandate over pay conditions.
Lloyds said in a statement:
"We wish to assure patients once more that a full plan is in place to minimise its impact. With the hard work and professionalism of our team, disruption was curtailed last week, with only four stores closing for the one-hour period of the strike. We are confident that despite tomorrow's action, stores will be open and patients' needs will be met. We thank our patients for their support."
It added:
"The next phase of CRC engagement is underway. We have indicated our commitment to speedily delivering further affordable improvements, including on pay scales."