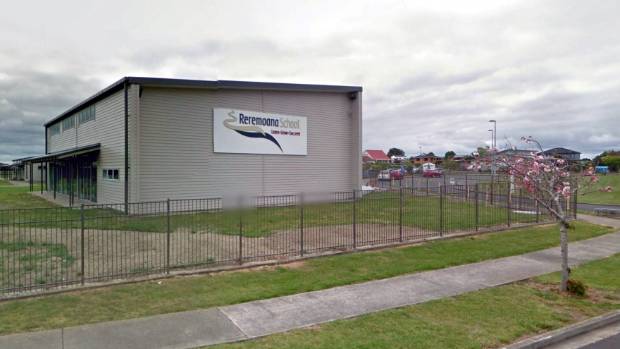 Parents protest to end physical bullying at south Auckland school
Parents at an Auckland primary school are terrified the level of bullying will result in their children going to hospital.
Marc Guillaume says his stepson was punched yesterday, separate to a fight that occurred at the school on Monday.
"Do we have to wait for a broken bone or a hospital visit for the school to start doing something?" he says.
"Our son has been consistently physically bullied for the last two and a half years, he is just 10 years old. Other parents have advised that their children have been bullied for six years."
"Yesterday, our stepson went to a football tournament and got physically punched and hit by one of his teammates."
To get their views noticed, he, along with other parents will be protesting the ongoing bullying at south Auckland's Reremoana School.
When Guillaume's older son,13, used to go to the same school, the bullying was less, maybe because the boy was "a lot taller". The 10 year old is "tiny" compared to the other kids.
"We want the school to know it's not ok to [for students] go to school scared, and it's not ok for parents to fear whether to pick their children up from school or Middlemore Hospital. They need to provide a safe environment for children."
His son is "afraid to go to the school" and they are "concerned about his safety every day," but wanted to try their best efforts before they looked at removing him from the school.
The Manurewa school's policy on bullying is weak and despite numerous discussions, nothing improves, Guillaume asserts.
"Reremoana are soft on bullying, they have no detention policy and prefer to discuss the issues with bullies, whilst children continue to be punched, kicked, thrown to the floor and have bricks thrown at them. We have been told this is a new policy from the Ministry of Education to reduce future prison issues. In the meantime, our child gets a kicking every week."
READ MORE:
*'Don't attack the bully, support the person bullied'
*Kiwi students report second-highest rate of bullying in international study
*Time to call bullying what it is – deliberate cruelty
Guillaume says the children being physically attacked at the decile 9 school are aged between five and thirteen.
"Something has to be done before a child gets seriously hurt. It is only a matter of time."
SCHOOL RESPONDS
Principal Julie Cowan sent Stuff a statement that says the school has "no tolerance for negative behaviours".
"We work hard to address issues relating to unkind, mean, unsafe and bullying behaviours." Senior staff work through every instance of bullying or anti-social behaviour to understand all perspectives on what has occurred and why.
"As well as taking actions within the school, we raise concerns directly with families in the hope that the school and family can work collaboratively to support students and/or address behaviour issues. The school uses a wide range of programmes and services, works through problem-solving processes and has put in place prevention and monitoring plans."
The protest is planned for Friday, May 19 between 8am and 9am at Reremoana School.