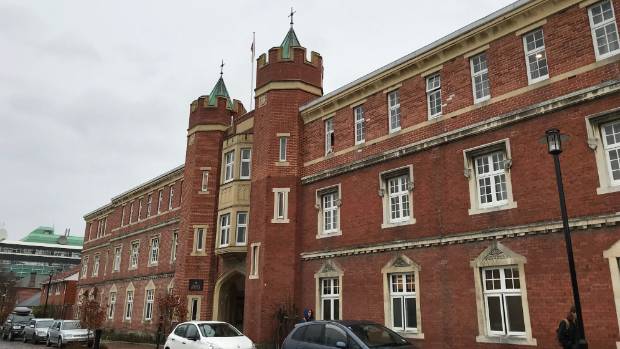 Otago college first-year nicknames slammed as 'straight-up bullying'
A woman has spoken out over derogatory "fresher" awards at a Dunedin residential college.
The annual awards were held at Selwyn College – the oldest residential college in the city – with categories including "best rack".
The tradition has been part of the Selwyn College Students' Association annual general meeting, during which second-year students would award nicknames to first years, known as freshers.
University of Otago said on Tuesday it was not aware of the awards being current practice, but would investigate.
READ MORE:
* Critic magazine dumping prompts vocal rally at Otago University
* University of Otago Proctor apologises for removal of student period magazine
* Destruction of period magazine 'censorship'
* Uni student makes official request for Studylink's hold playlist
* Joel MacManus is the Critic – Te Arohi magazine editor reviving student media
Former student Monica Nelson was given a nickname as a first-year student in 2014 which turned out to be a coded reference to a body part.
She was one of many given such nicknames and, like others, was not initially told what it meant.
"You get stood up, and potentially shamed, in front of your entire hall … and you don't even know why," Nelson said.
"I was fortunate to be good friends with some second years so they told me what it meant, and how long they had deliberated about it.
"I was embarrassed and didn't know how to react."
Nelson said she had almost forgotten about the awards until approached by student magazine Critic.
Critic said it had been able to verify the tradition had happened every year going back until at least 2012.
"I hadn't thought about it in ages. Looking back, I see it as a totally unnecessary, disingenuous, and generally unkind practice.
"Our society deems laughing at someone else's expense as mean, does 'tradition' make that okay?"
Nelson told Stuff she was frustrated by people who defended this type of behaviour as "light-hearted fun".
Another ex-student told Critic the award was "straight-up bullying".
"You never know what underlying issues that person could be dealing with. And that's when people get hurt."
Nelson said she wanted the Selwyn committee, on behalf of previous committees, to acknowledge the tradition was derogatory and had the potential to be received as bullying.
The Anglican-run institution appointed Ashley Day as warden in 2017. Day referred comment to his employer, the University of Otago.
"We are not aware of this being a current practice however we will look into this," a university spokeswoman said.
"Neither the University of Otago nor the Selwyn College Board of Governors condones this type of behaviour in any way and will look into this matter during semester two, after staff and students have returned to the college."
The college's handbook given to first-year students says "any form of harassment or intimidation is unacceptable within the College".
"Selwyn, which is affiliated with the University and the Anglican Church, is governed by a code of ethical behaviour, which is clearly outlined in the University of Otago Code of Student Conduct brochure," it states.