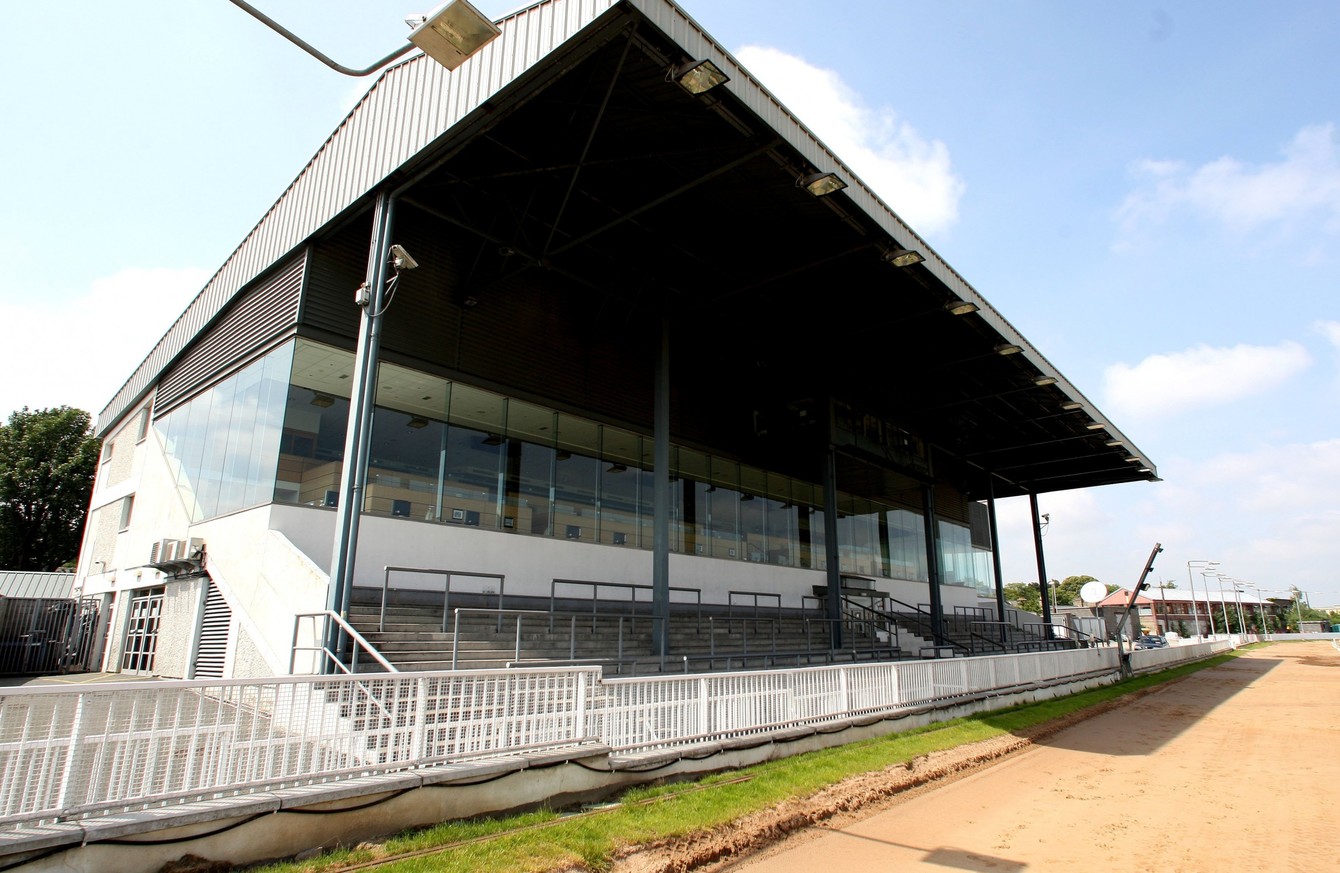 Not everyone is happy that Dublin's iconic greyhound track in Harold's Cross is to be sold
The terms of the sale have not been disclosed.
THE SALE OF the Harold's Cross greyhound stadium has been criticised by some in the industry for costing the taxpayer money.
The track was shut in February and was yesterday sold to the Department of Education who said it would be used to build schools in the area.
The iconic venue was first opened in 1928
The decision by the Irish Greyhound Board to sell the stadium comes after a report recommended it be sold to help pay for IGB debts of €20.3 million.
The debts arose in part from the construction of Limerick Stadium.
The terms of the sale to the Department of Education have not been disclosed but the Irish Greyhound Owners and Breeders Federation has said the IGB is a public body and therefore has an obligation to sell it for the most amount possible.
Labour TD Alan Kelly has questioned whether the sale was the best use of taxpayer's money.
"The Irish Greyhound Board, tasked with developing and protecting the industry, shut down their most profitable stadium and have now sold it in a secret agreement," Kelly said last night.
The industry is being run into the ground and the sale raises serious questions about the use taxpayers money. The board could have pursued a sale of a portion of the site and still kept the stadium open.

Harold's Cross Stadium has been closed since February.

Source: James Crombie/INPHO
Despite Kelly's objections two other Labour representatives, Senator Kevin Humphreys, and Cllr Mary Freehill, have welcomed the news that the Department of Education has bought the site.
"While I was disappointed to see the stadium close, I welcome that the site will remain in public ownership and will now be available to provide a badly needed secondary school for the area," Humphreys said, before adding that it need not be the end of racing at the site.
In fact development of a school, or schools, on the site, which is over 6.5 acres in size, would not preclude the continued operation of the stadium for greyhound racing due to the large site available.
The IGB has however said that the future of racing in the capital would be focused on the other track at Shelbourne Park.
The proposed sale of Harold's Cross has led to pickets at Shelbourne Park and race meetings at the venue have been cancelled there as a result.
The IGB has committed to developing Shelbourne Park into "an outstanding venue" and continuing greyhound racing there following the sale of Harold's Cross.
The IGB will now be seeking the approval for the sale from the Minister for Agriculture, Food and the Marine.