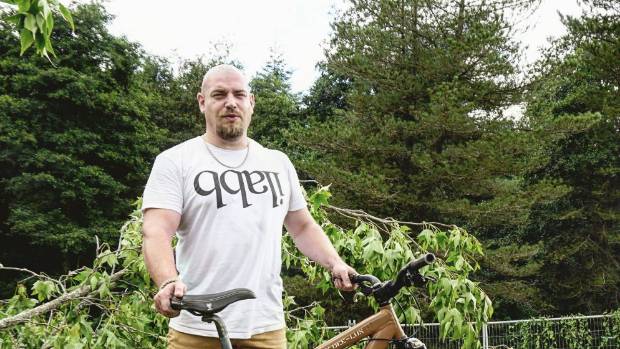 North-west Aucklanders face long wait for fast internet
An Auckland resident travels an hour from his house just to download a movie, while another can use just a single device in her home.
These were common experiences about poor internet shared by residents in north-west Auckland, in the 21st century.
Nick Scott, 35, said while urban Auckland enjoyed faster fibre internet for years, he had to deal with sluggish internet.
He ran his film-making business Empire Media Group from his Kaukapakapa home which demanded a high speed connectivity.
READ MORE:
* Internet access improves the life of many. But these New Zealanders are being left behind
* Ultrafast broadband upgrade 'great news' for west Auckland
* `Unfair' ultra-fast broadband initiative
But all he had was an ADSL connection which meant uploading a 15 minute Youtube video would take between 8 to 10 hours.
"Internet is third-world on a good day," Scott said.
"It's just terrible, especially for someone who does what I do."
Although areas in north-west Auckland would eventually be connected to ultra-fast broadband, some residents would be waiting until the end of 2022.
Scott said he was tempted to spend $25,000 to connect to the closest fibre network, but if he did his neighbours would hop on for free.
"It is tempting, but an internet company then on-sells it to my neighbours while I foot the bill to get it installed.
"So what I do now is if I have to download large files, I just drive to my mate's house in West Harbour. I do that twice a week, for six years now."
Bethells resident Julie Stirling's internet connection was similar to that of a 1990 dial-up – the slowest connection in New Zealand.
"And that's on a good day," Stirling said.
"I can't watch anymore than 8 seconds of a video clip before it goes into an endless cycle of caching. Watching a movie would not be possible, even at 4am."
Stirling said she paid the same rate for her internet as her neighbors with a full speed ADSL connection.
Ministry of Business ICT policy and programmes manager Jane Tier said the Government was working to deliver better internet connections to people outside of the main centres.
Areas like Wellsford, Warkworth, Helensville, Parakai, Waimauku, Muriwai, Kumeū, Huapai, Kaukapakapa, Puhoi and Mahurangi in Rodney would get Ultra-Fast Broadband (UFB) by the end of 2022, she said.
UFB, or fibre internet, delivered broadband speed up to 20 times faster than ADSL.
Households with UFB could use multiple devices at the same time, and upload and download large files without loss of quality or buffering.
"While New Zealand already has good connectivity rates, some areas are harder than others to service because of difficult terrain and distance to existing networks," Tier said.
"The timing and order of the rollout is based on the availability of contractors, meeting the agreed deployment targets as well as the need to build new network contiguously wherever possible."
Rural areas not covered by UFB could tap into the Rural Broadband Initiative Phase Two (RBI2) – a better internet connectivity for 74,000 rural homes and businesses – by end of 2021, Tier said.
"In much of the Rodney ward there is already fixed wireless broadband available.
"In terms of new coverage being provided by the RBI2 initiative, parts of State Highway 16 between Kaukapakapa and Wellsford would receive new fixed wireless and mobile coverage."
Tier encouraged people to check the National Broadband Map to see what broadband options were available in their area.
Check the UFB rollout timetable here.