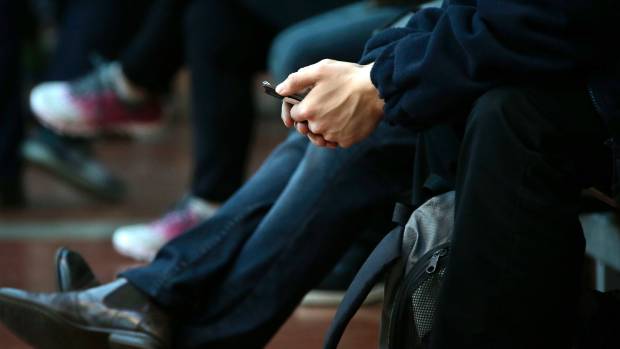 New buses are 'wireless buses for a wireless world' but won't have wi-fi
Wellington's new buses have been called "wireless buses for a wireless world" – but they won't have wi-fi.
Ahead of the largest ever changes to the capital's bus network,which start on July 15, there's no plan for the new bus fleet to have wireless internet in the near future.
Meanwhile, Christchurch is trialling wi-fi on some buses, Auckland has wi-fi at train stations and some bus stations, and in Dunedin, all public buses have it.
Overseas, cities in Britain and Portugal have had free wi-fi for years and in Adelaide, Australia, the entire public transport will receive wi-fi after a successful trial.
READ MORE:
* From Wellington yellow to 'Vomitron' green
* Commuters' patience running out
* Fifty Wellington bus services cancelled
* Plan for free wi-fi in Wellington scrapped​
A plan to install free wi-fi at Wellington bus and train stops was scrapped last year.
Wellington City Councillors cited a lessening need for public wi-fi, and it was suggested at a council meeting that wi-fi could become extinct.
But a 2017 report by Cisco says globally, the total number of public wi-fi hotspots will grow six-fold from 2016 to 2021.
WREDA Venues, Marketing and Destination Development general manager David Perks said wi-fi on buses would be a great feature to have.
"But I'm sure visitors will continue to learn everything they need to know from friendly bus drivers."
Regional councillor Daran Ponter said to have free wi-fi for passengers, a provider would need to get onboard at no additional cost.
However, it was unlikely an operator would do that meaning the public would have to foot the bill, and bus fares would go up, he said.
To install the wi-fi on the buses would require internet capability, and someone would have to pay for the connection, he said.
It was something he had previously raised at the council and wanted to continue to investigate.
"For now, the integrated ticketing is my first priority."