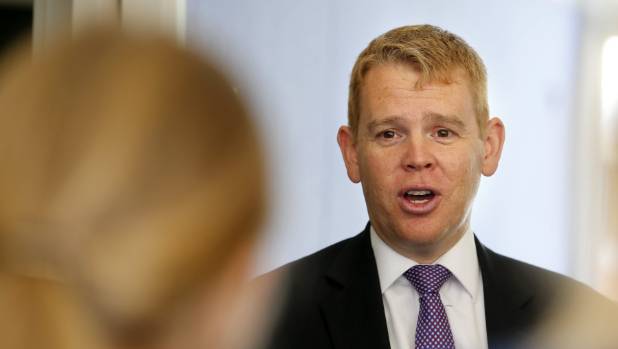 Medical students set to benefit from student loan cap changes
The Government has extended the student loan borrowing cap for medical students, and those doing longer degrees.
The previous government introduced a seven-year borrowing limit in 2011, and extended it by one year in 2016 for students on specific courses.
Education Minister Chris Hipkins said some students reached the limit before they have completed study, which created financial barriers to them completing their qualifications.
From the start of next year, the limit will be extended to 10 years for medical students and those studying dentistry, optometry or veterinary science.
READ MORE:
* Government confirms details of its flagship education policy
* More overseas-based borrowers repay student loans
* How many new students are taking out a student loan in NZ?
"Students in long undergraduate programmes are affected by the limits on borrowing disproportionately compared with students in other programmes," Hipkins said.
The New Zealand Union of Students' Associations (NZUSA) national president Jonathan Gee said allowing future doctors, vets and dentists to finish their studies was "a no-brainer".
The change was likely to result in greater equity for students wanting to enter certain health professions, Gee said.
"We have heard stories of students from disadvantaged backgrounds taking a little longer to realise their dreams of entering programmes like medicine. They shouldn't be denied their dreams simply due to an arbitrary cap.."
Students had been calling for an extension to the cap for a while.
However, there was more to be done to remove unfair barriers to education, he said.
"This Government has made a commitment to a barrier-free education. We hope that the Government continues to keep its word and remove other barriers such as restoring the postgraduate allowance, which was also an election promise."
Otago University Students' Association president Caitlin Barlow-Groome said it was good news for Otago students, with one of the country's two medical schools, and a dentistry school.
This would make it easier for students who had hit the cap because they had completed another degree ahead of studying medicine, dentistry, optometry or veterinary science.
The changes are expected to cost $11.7 million in operating spending over the next five financial years, and have an $18.1m impact on the capital budget.
Funding for this initiative will be from within Crown baselines and does not require any new appropriation.
The change was expected to benefit about 100 people in 2019. That figure would increase to about 130 in 2022.
The change to the student loan cap comes after the coalition Government also implemented its promise of the first year of fees-free post-school training and education, which includes industry training at the start of the year. Three years of fees-free education would be phased in.
The Government also raised the student loan living costs and student allowance by $50 a week in its bid to reduce barriers to higher education and training.