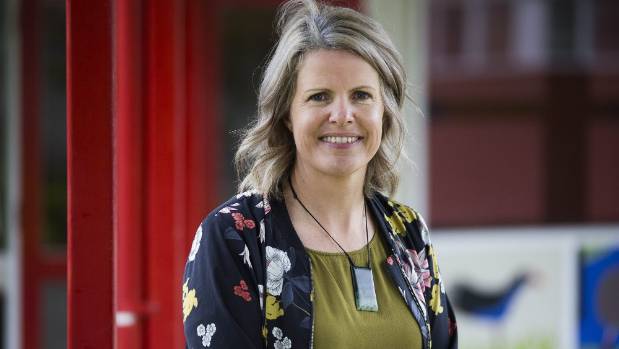 Latest gaming craze Fortnite hooks children
The latest online craze, Fortnite, has a hold on young Kiwis and concerns are mounting school children are staying up too late playing the game.
The game has more than 125 million players worldwide and the multi-player Battle Royale, where 100 people battle it out in a third-person shoot 'em up until the last person standing wins, is hugely popular.
Feilding Intermediate School principal Diane Crate noticed some children were staying up late playing the game and turning up to school knackered.
"We've emailed all our parent community asking them for real vigilance around the amount of hours [children] play and the importance of kids getting quality sleep," she said.
READ MORE:
* Younger kids causing classroom chaos
* Addictive games warning
* Small talk – the art of fitting in
"We're getting some kids coming to school really tired and, talking to them, they've been up all night playing Fortnite."
Crate said the game was not good for education and she was concerned about the impact it had on children playing for hours at a time.
Some parents took their devices to work so the children couldn't play and the school asked parents to monitor how much their children were playing it.
Crate was keen on educating parents about how the game worked, and suggested parents should give kids a warning before they had to stop playing and limit the amount of rounds they could play, instead of traditional time limits.
Feilding's Lytton Street School sent a similar message in its newsletter and said even if parents didn't enjoy video games, they could show an interest in the game to connect over something their child was passionate about.
"Parents are having difficulty getting kids off the game," Crate said. "It's about getting them off the game strategically, without confrontation.
"A lot of parents are unaware the kids are playing it. It has a lot more of a wider appeal than games historically have had."
Manawatū parent Chrissy​ Coombes has had problems with her 13-year-old son, who she didn't want named, playing the game.
She bought her son a PlayStation four years ago and hadn't had a problem until Fortnite came along, which she has now banned.
"He was on Fortnite pretty much every second of the day he could get it. We time-restricted it – that didn't really help.
"He's changed, he's 13, and gone from being a nice kid to being angry all the time. If he failed a mission or came close to the top, if he was second and he got sniped, he would bawl his eyes out."
Coombes said her son would almost get to the point of wetting himself because he wouldn't go to the toilet, would sometimes miss meals and didn't do chores because he was playing the game or watching videos about it.
Coombes sent her son to her sister's house for 11 days because there was no PlayStation there, then confiscated it on his return.
"Now he's being a pleasant child again."
Massey University psychology lecturer Aaron Drummond has studied the effects of gaming and he said a lot of scholars were aware of problematic gaming.
"I think we need more information about the prevalence of these problems before we can make a formal diagnosis."
There were problems with excessive play times and anxiety.
The World Health Organisation this month recognised gaming disorder as a diagnosable condition, where priority is given to gaming over other activities and continuing to play despite negative consequences.
New Zealand Principals' Federation president Whetu Cormick said none of the news about children staying up late surprised him.
He said with the increase in device use, young people were using them to the detriment of their sleep patterns and going to school tired.
"It's a challenge for us as an education system and a society. Devices need to be managed at home."