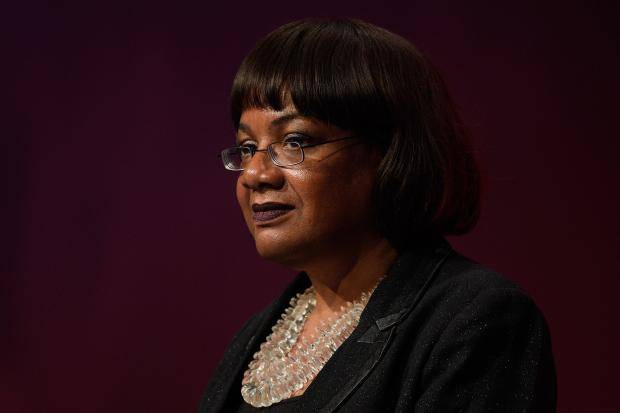 Labour would close down Yarl's Wood and end government's hostile environment policy, says Diane Abbott
Shadow home secretary pledges to commit £20m saved from closures to pay for extra services to support survivors of modern slavery and domestic violence
The Labour Party will end the government's hostile environment policy and close the Yarl's Wood and Brook House immigration detention centres if it gets into power, according to shadow home secretary Diane Abbott.
It would then commit more than £20m a year saved from their closure, to pay for extra services to support the survivors of modern slavery, trafficking and domestic violence, she said in the second of a series of speeches on immigration.
Ministers should end the "scandalous practice" of children born in Britain being made to pay large fees for citizenship, she added, before pledging to ban private contractors such as G4S from taking on future contracts to run immigration detention services.
Her comments came the day after Home Secretary Sajid Javid admitted that more than 60 people may had been wrongfully deported or removed from the UK amid the deepening Windrush scandal.
Speaking to the Home Affairs Committee, Sajid Javid revealed the Home Office was investigating 63 cases of Caribbean nationals who may have been removed from the country, despite living in the UK legally for decades.
Of the 63 cases, Mr Javid said 32 were foreign national offenders and 31 were administrative removals – of which he said all but one were voluntary removals, meaning they left because they received letters saying they must leave.
The home secretary's admission came a week after immigration minister Caroline Nokes told the same committee she was not aware of any wrongful deportations of Windrush immigrants. Moments later, Home Office official Hugh Ind told MPs the figure was "up to five".
Ms Abbott said: "The Windrush scandal goes to the very heart of Theresa May's hostile environment policy – it was not accidental – it is a direct consequence of government policy.
"The next Labour government will repeal all those parts of the immigration legislation that were introduced to support it. We will rescind all Home Office instructions to carry it out, and we will remove all obligations on landlords, employers and others to enact it.
She added that Mr Javid "made a promise to make things right for the people who have been treated so appallingly by his government."
She said: "He should start by restoring full rights of citizenship for all Commonwealth citizens, which his party removed and which has contributed to the tragedies that have fallen on the Windrush generation."