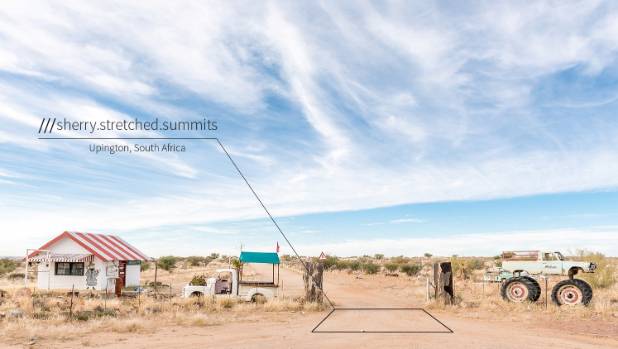 It's weird, but 'what3words' could become the new standard for navigation
While voice recognition in cars has come a long way, it is still far from perfect.
One of the more frustrating aspects of voice recognition is trying to use it to input an address in a navigation system. All too often the amount of words and numbers required flummox the voice recognition and, in New Zealand, Māori words tend to stump it entirely.
So what if you could simply say three words and the system could navigate you exactly where you wanted to go. Not very likely, right?
Well, it not only is likely, it is actually a thing and some car makers are taking tentative footsteps towards using it in their cars as well.
READ MORE
* A-Class is another new beginning for Mercedes-Benz
* Is Land Rover taking autonomy too far?
* TomTom figures reveal how much time we lose stuck in peak-time traffic
* New Zealand has one of the world's longest place names, but can you pronounce it?
The system is called What3words and it is a geocoding system that encodes geographic coordinates into three words, massively simplifying navigating to locations with no actual physical address, while also being useful for locations with an address as well.
As an extreme example, New Zealand's longest place name is Taumatawhakatangihangakoauauotamateapokaiwhenuakitanatahu in the Central Hawke's Bay district. Try getting a voice recognition system to navigate there.
It's geographical coordinates are -40.115156, 176.571973. Try remembering that.
However, its What3words address is "utility.advertised.flowerbed"
At the start of this year Mercedes-Benz purchased a 10 per cent stake in What3words and the recently launched new A-class is the first car to feature What3words integrated into its navigation system.
This is combined with a new assistant system (along the lines of Apple's Siri and Google Assistant) powered by advanced "natural speech" voice recognition from Nuance, that also includes an always-on microphone that listens for the key phrase ("Hey Mercedes") make it incredibly simple to navigate straight to Taumatawhakatangihangakoauauotamateapokaiwhenuakitanatahu without having to try and say it.
In the A-class, all you would need to say is "Hey Mercedes, navigate to What3words" and then when the system replies, simply say the three words – utility, advertised and flowerbed – to input the address.
What3words splits the planet up into a grid of 57 trillion squares measuring 3 metres by 3 metres each. Each square has been given its three-word address from a list of 40,000 English words (it is also available in 12 other languages) that is sorted using an algorithm that takes into account word length, distinctiveness, frequency, and ease of spelling and pronunciation.
The algorithm also moves similar sounding combinations to other parts of the planet, meaning that entering a similar but incorrect three word combination will be so far away from the intended destination that it will be immediately obvious not only to a human user, but also an automated system.
While Mercedes-Benz is the first to integrate What3words into a car, Land Rover has incorporated it into its ARDHI off-road navigation phone app but has also used the system in a rather different way.
After a request from a GP on the remote Scottish island of Mull who was concerned that many residents lived in areas where street names are scarce and individual postcodes cover large areas of land, making it difficult for healthcare services to navigate around the island without intimate knowledge of its geography, What3words partnered with Land Rover to deliver unique three word address plaques to more than 2,000 residents.
This means that locals and tourists can now quote their three word address when in need of medical help, helping the island's medical team locate residents' homes more quickly in an emergency.
But perhaps the biggest push into automotive applications for What3words came earlier this month when navigation company TomTom announced it would be integrating the system into its consumer navigation units and the systems it supplies to its automotive customers later this year.
TomTom has supplied or worked with Fiat Chrysler, Hyundai, Mazda, PSA (Citroen and Peugeot), Renault, SsangYong, Toyota and Volkswagen on various mapping, navigation and connected services over the years, so the spread of What3words across the car industry could happen rather quickly indeed.
As it stands now though, What3words is available as an app on both Android and Apple devices, as well as a website so you can find you very own three word address.