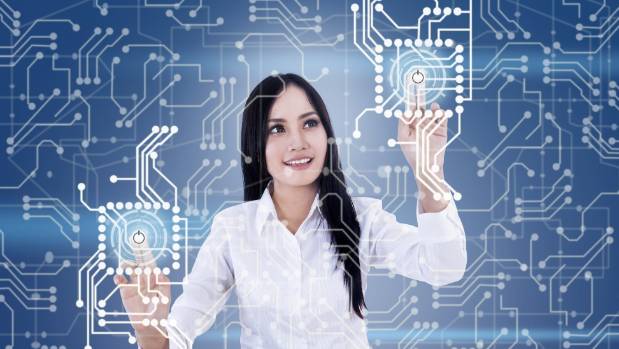 Internet roadshow seeking community input on the issues that matter to Manawatū
An upcoming internet roadshow is looking to hear from regional New Zealanders about the most pressing internet issues facing them.
InternetNZ's NetHui, a series of events discussing the challenges and opportunities of the internet, will be making its first stop of its regional roadtrip 2018 in Palmerston North this October.
InternetNZ communications manager Celestina Sumby​ said it was only the second time in its seven-year history that NetHui would come out to regional New Zealand – and Manawatū would be the first of three regions the roadshow rolled through this year.
The Palmerston North City Council formed an advisory committee to help set the local programme, and Manawatū residents would have the chance to weigh in, Sumby said.
READ MORE:
* Woodville residents frustrated by unexplained internet connection problems
* Banking ombudsman backs Manawatū retirees mission to warn elderly about scammers
* Disputed transactions on the rise due to increased online payments and fraud
Palmerston North mayor Grant Smith was thrilled Manawatū was chosen to launch the roadtrip.
Smith said the internet was an essential tool for community development in the modern age and encouraged Manawatū residents to get involved.
"NetHui Manawatū is a great forum to discuss how our citizens can collaborate with the city council to drive innovation and digital transformation – and help us realise our vision for the city."
InternetNZ chief executive Jordan Carter said the company was looking forward to the community input on the programme.
"[We want] every New Zealander to have the opportunity to not only participate, but lead with the issues that matter most to them."
Carter said each stop was tailored to the needs and concerns of that community – and the organisers put out the call for ideas and participants to help shape the Manawatū programme.
"So, whether you're a small business owner, an educator, someone from the tech sector or simply someone who enjoys the internet, NetHui is a space for you."
Updates and details on when and how people can get involved with designing the programme can be found on NetHui's website and social media accounts.