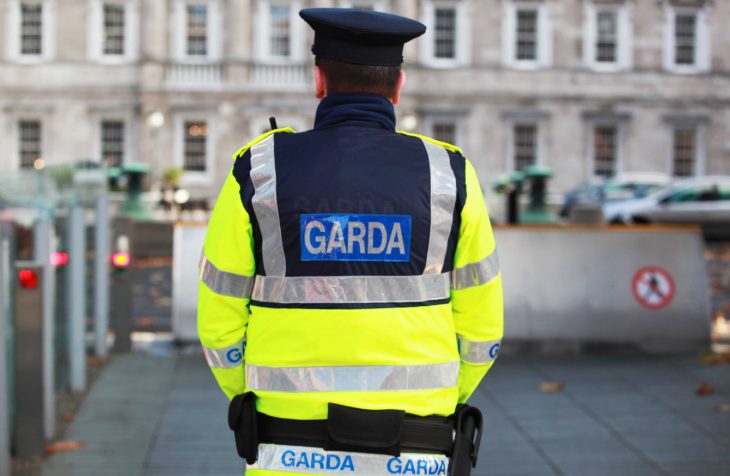 Garda management says it may be 'impossible' to afford wages for the rest of the year
The organisation has had to cap overtime to try to control its spending.
GARDA MANAGEMENT HAS said it may not have enough money to cover wages for the rest of this year without a supplementary budget being provided.
Senior management appeared before the Policing Authority this afternoon at Dublin Castle, where they were asked in particular about the €12.4 million overtime overspend.
Joe Nugent, the chief administration officer for An Garda Síochána said overtime is the "biggest issue of discretionary spending" and it is the subject of many senior management meetings.
"A third of the overtime spend relates to an agreement, a pay agreement reached, the next another roughly 20% relates to attendance at court so that's bringing us very quickly into a difficult space to make available overtime for what it's really needed for," he explained.
He said a series of decisions had been made as a result, including a cap on the amount of overtime a garda can work in their four-week roster cycle and a more robust authorisation process. He said he is not certain the organisation can pay wages for the year within the current budget.
In terms of pay, if we put aside the overtime piece, I see that being difficult if not impossible. I don't believe that the funding for the salary subhead provided for the expectations set on us in terms of recruitment targets and the spend that we are seeing merely reflects the recruitment that we are committed to achieving. So I would be uncertain that we would be in a position to deliver the pure salaries component of our vote within the allocation that's made.
He said the issue has been raised with the Department of Justice "for some time" and the Department of Public Expenditure and Reform is also now involved.
There is an expectation and a public want to see more civilians in the organisation and a want to see more gardaí in the organisation and we are seeking to progress that issue, but that brings a charge and brings a cost as I said I see huge challenges in us being able to deliver the salaries component within budget by end year.
During the meeting, the organisation's director of human resources John Barrett also explained the difficulties with providing vital training within the current budget.
The budget for discretionary training provides for €140 per head for the entire organisation.
"That is so grossly inadequate," he told members of the authority.
He said there is a need for an assessment of demand for training so that resources can be matched to that.