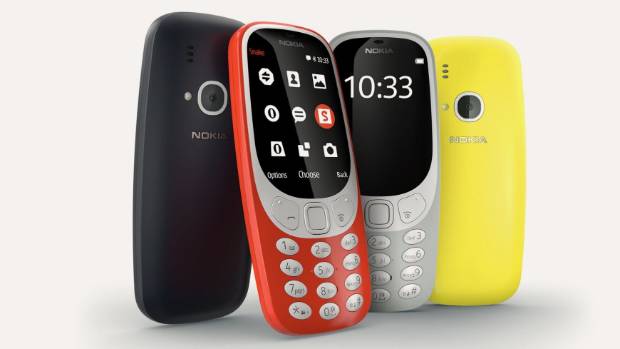 Famous brands remembering the days of the school yard
Be it a sequel to the 2004 animation The Incredibles, the revival of Nokia or the re-launch of Nintendo, nostalgia has become an effective marketing ploy to stay relevant in a competitive market.
Liisa Matinvesi-Bassett, New Zealand country manager for Price Spy, a price comparison website, said she had noticed a spike in listings for re-launched iconic products.
"Millennials have an unseen affinition​ with gadgets of their younger years, thanks in part to a surge in nostalgic 1990s products coming back in vogue in recent years," she said.
"Nintendo games consoles, Casio watches, Nike Air Max and the infamous Nokia 3310. The list goes on."
READ MORE:
* The rise and fall and rise of the Nintendo empire
* Sue Allen: Tapping into the past to loosen our wallets
* Why I want the resurrected Nokia 3310
Auckland University marketing professor Karen Fernandez said millennials were digital natives and somewhat disillusioned, making them ideal audiences for retro marketing.
"Millennials are getting nostalgic because of the uncertainty of the future. With sea levels rising, no hope of buying a house, climate change, low wages, they look back on the 90s," Fernandez said.
The gaming and technology category in particular has seen a lot of activity on the nostalgia front, Price Spy data shows.
Nintendo, left for dead, was revived in 2016, with two re-launches of its mini models which saw shares in the company spike to their highest levels since 2008.
Historical click data from PriceSpy shows popularity for both relaunched consoles soared after their release but dropped after a month.
But Nintendo used the traction it gained to introduce a brand new product, Nintendo Switch, which data shows maintained a much more consistent level of interest after launch.
Fourteen months on, Nintendo Switch still remains extremely popular, ranking as the second most popular product in the gaming console category and sixth most popular product listed on Price Spy overall.
Another popular product that's made a comeback is the relaunch of Nokia's 3310 mobile phone by a Finnish startup.
The new-look model of the iconic phone was built with sentimentality in mind in terms of its styling, naming, user experience, games and add-ons.
Since its relaunch here in November 2017, the phone's popularity, while still high, has been fluctuating. It dropped from 94th most popular phone in December, to about 900th in May.
But Matinvesi-Bassett said it was the perfect marketing ploy to keep the brand relevant.
"The extensive global media coverage and sheer buzz around the relaunch gave an unexpected new lease of life to Nokia's 3310 model," she said.
"Many will be closely following Nokia's next steps, as it continues riding the nostalgia wave by releasing another old favourite, the Nokia 8110, very soon."
Fernandez said nostalgic marketing tapped into people's emotions, but it would not take too long before people realised why a product or brand died.
"We all have a false memory of how good the past was.
"People said the original Star Wars was better than the new one, but if they re-watched the original, they'd see it was actually dated, and not up to the production standard we're used to now."
"People remember the awe they were in when they watched the movie, they don't remember the movie itself."