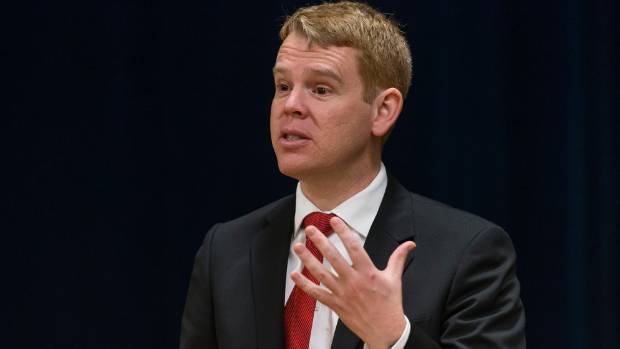 Education minister 'disappointed' in principals' adverts claiming flaws in NCEA review
A series of full-page newspaper advertisements criticising the Government's review of the NCEA qualification is "disappointing", the education minister says.
Full-page spreads were bought in Stuff's own Sunday Star Times and competitor the Herald on Sunday by a group of nearly 40 high school principals, predominantly in Auckland, attacking the Government's review process of the national high school qualification.
Among the criticisms were that the consultation period was too short, the ministerial advisory committee did not have a representative mandate and principals had not been engaged in enough direct consultation.
It gave the minister a "fail" grade, saying the review was "too rushed, not enough thought, must do better for young people".
READ MORE:
* Principals incensed over NCEA review process
* A complete overhaul of NCEA level one has been recommended to Government
* Government announces complete shake-up of NCEA for 2018
* Concerns raised about NCEA level 1 as review takes place
Minister Chris Hipkins said the claims were not necessarily surprising from those particular principals, who were "more traditional in their thinking", but he was disappointed to see the advertisements.
"I think it was only a moderate surprise. I think if you look at some of the names who were signatories to that advertisement, their views on NCEA are well known.
"They are much more traditional in their thinking and we do want to hear from them, but we also want to hear from people who have different views."
In May, a seven-person ministerial advisory group suggested a shake-up of NCEA, which would include halving the number of credits at level 1 and more project-based learning.
The proposal would get rid of the need for external exams, remove fees for NCEA and Scholarship entry, and could bring in digital, financial, and civic literacy.
Hipkins said he had not seen any evidence to suggest a "full and comprehensive" consultation process could not be completed in four months and there was no pre-determined outcome to the review. They were merely ideas to consult on.
"If, at the end of the four months it's clear that the consultation hasn't given everybody with a view the opportunity to fully participate in the process then of course, we could look at that."
Hipkins said he had met a number of the principals involved with the letter.
"I've had a number of discussions with a number of principals who are signatories to that letter – they don't represent the views of all principals and teachers around the country.
National Party leader Simon Bridges accused the Government of arrogance and said it "must listen to principals".
"When 40 of Auckland's school leaders unite to speak on a matter as important as how our kids learn, the Education Minister Chris Hipkins needs to front up and listen to them – and not tell them they can just send in their thoughts on some web portal.
"The views and expertise of New Zealand's principals matter. They're at the coalface so they know our education system and they know what's good for our children and young people far better than Mr Hipkins and his colleagues and the Government needs to recognise that," Bridges said.
"This a Government which continues to arrogantly show it doesn't want its ideas challenged and that's bad for New Zealand."
Hipkins rejected that, saying "principals will certainly have ample opportunity to be fully engaged in this process".