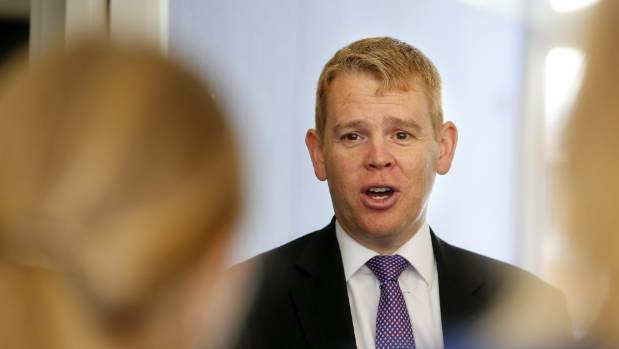 Editorial: Expansion in times of contraction
EDITORIAL: The country's tertiary education sector is in crisis. Polytechnics and technical institutes are running up multimillion-dollar deficits while losing thousands of students from their rolls.
Demand is at an all-time low.
Major reviews are looking at the sustainability of the sector, which is likely to look very different when they're done. Few can be certain what the future holds, but it's a fair bet that some institutes might not survive – they will either close or be consumed by merger. Education Minister Chris Hipkins has even hinted as much.
Faced with such volatility, it would seem prudent to step carefully in considering future paths and options.
READ MORE:
​* Education Minister questions future sustainability of polytechs
* High cost of living pushing students out of tertiary study, advocates say
* Manawatu tertiary education providers work to combat student immigration fraud
* New HLC and UCOL tertiary courses on offer for Horowhenua
​Toi Ohomai Institute of Technology is choosing expansion.
The tertiary institute, which also has campuses in Rotorua, Tauranga and Whakatane, wants to expand the land it owns in Taupō and build a new, purpose-built facility.
That's a bold move given the organisation's balance sheet and the precarious nature of the industry it operates in.
Some would argue perhaps a little reckless.
Last year, Toi Ohomai lost 1000 students (15 per cent of its roll) and recorded a deficit of $10 million.
It wasn't alone in bleeding on the balance sheet. Unitec had a deficit of $31m and 660 students fall from its roll, while polytechs in Northland, Taranaki and Nelson/Marlborough, among many others, also recorded big deficits; Tai Poutini on the West Coast needed a $33m government bailout to keep the doors open.
Not all polytechs and technical institutes suffered. The Ara Institute of Canterbury recorded a $361,000 surplus, while UCOL also clawed its way into the black, to the tune of $480,000.
Sadly, however, they were aberrations in an ecosystem of grim financial reality.
Most commentators concede that, pending the outcome of the reviews and various workshops around the country, deficits are likely to be the new normal in a tough tertiary environment.
Which makes Toi Ohomai's expansion plans all the more puzzling.
The reviews of the polytechs' sustainability and the entire vocational education sectors are considering not only what type of courses future tertiary institutes should offer but also how they might be delivered, where, when and by whom.
It would be no surprise if it emphasised a greater focus on technology and a lesser reliance on bricks and mortar and even the bureaucracies existing within them.
Surely, given that environment of volatility and even concern about an uncertain future, this is no time for bold statements built with millions of dollars of public money.
Hard lessons have been learnt in the tertiary education sector over the past decade: competition inspired by the previous government's market model and competitive funding created a feeding frenzy for fewer students, and cost-cutting hurt the quality of education on offer. We hope that Toi Ohomai's planned expansion does not deliver another one.