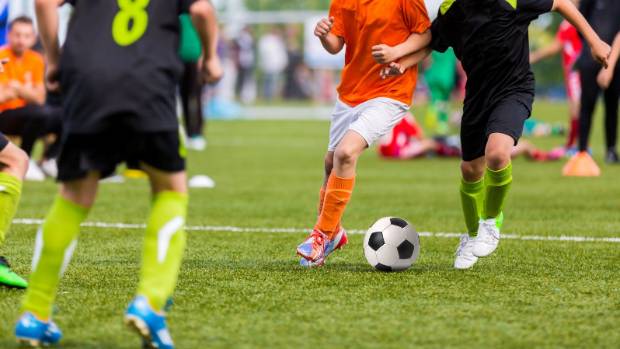 Duncan Garner: Be a good sport and ditch the digital
OPINION: It seems every second headline these days is about how the digital world is slowly killing us.
Tick-tock, tick-tock then booom! How did a 10-minute attempt in 1984 at clocking Donkey Kong turn into a game called Fortnite that is seeing some people admitted to hospital with the latest addiction: gaming?
And how come we're being told our kids must only play it with an adult present?
And how is that possible when the truth is parents have never been so busy just trying to survive, which means they've never been so absent in their children's lives as they are now. Working and commuting swallows us up in our drive to keep our heads above water; now you throw Fortnite at us as well.
READ MORE:
* Garner: Six months in a leaky boat
* Garner: Our states of emergency
​I'm serious. Too much screentime or gaming is now officially an addiction, a medical condition that only 2018 could find.
Industries will now be set up around this; counsellors, doctors, therapists, jobs for life for the doomsayers looking for a label to slap on kids just being kids and time-poor parents struggling in a world that is no longer simple.
So can I offer parents bewildered by this digital disease a door to the future which also harks back to the past.
Past the front door is a pathway that leads to this truly alternative thing called team sports. I know, team sports come in all shapes and sizes and are the key to a good life. Not everyone will find it is for them, but being part of a team can be the best thing ever.
Imagine it, you will meet your best friends, travel the country and perhaps the world if you get a bit lucky. You'll learn to cope with disappointment and how to handle success.
You'll learn disciplines that you didn't know existed and you'll push yourself like you didn't think possible. You'll find muscles that you'll never find again and go from giving referees stick to holding a whistle thinking, man this is harder than I thought.
If life is about creating memories and sharing experiences then team sport is the equation most likely to get you there.
Humans need constant human interactions to stay in the light rather than in a world of dark despair called digital corruption – what you see in there is not like life itself.
If you're stuck inside a computer or a gaming cell for 16 hours a day your life becomes just that – insular and dangerous where your sense of reality is either a game or a lie.
And if digi-addiction doesn't quite knock us off then it's making us fat, or mentally unwell or its turning us all into loners; imbeciles who have forgotten how to talk, mix and sit down with other humans and chew the fat.
Ever seen a Facebook profile pic of someone looking as bad as they could possibly be? Very rarely. Online life is not reality, it's a dreamworld of megalomaniacs, pimps and frauds who are strangers to fresh air and the truth and, who at their worst, push people to take their own lives.
They even now make life sentences in the form of gaming chairs and bean bags that swallow you up and won't let you out. The grip is dangerous.
I'm surprised the chairs don't come with buttons to push that deliver pies to your mouth and vitamin D to your skin. That's coming, I'm told.
I'm not so down on digital that I only see the bad side – computers are crucial, but not at the expense of the human race.
I'm so pleased my parents pushed me into team sports early. Just yesterday I got an invitation to a team reunion from 1989. There'll be stories, lies and laughs.
Tomorrow my son plays league for the team he loves; they'll start the day with their chant: "Brothers!" And they'll end with high fives, bloody noses and bruised egos, sore knees and frustrations on display that show no matter what the score was they're already thinking about the next game and the next time they catch up.
Digital matters, but only so much. Real human contact is way more powerful. It's always been the case. And no matter how powerful the digital virus is, it will never consume us. If it does, you will know that the end of the world is not only nigh, but it just happened.
I have way more faith. Just keep playing team sport. My bit-part role in a team of seven-year-olds is one of my weekly highlights. Not sad. But most definitely true.