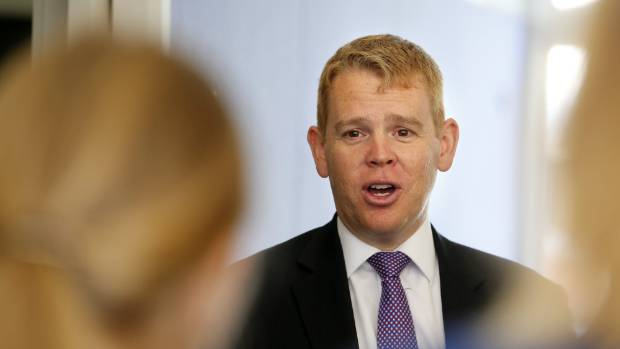 Do Auckland school principals' concerns reflect the whole country?
EDITORIAL: The focus appears to be largely the same on both sides of a potential standoff between Education Minister Chris Hipkins and some senior educators, but something will have to give.
When, in late January, Hipkins announced the members of a ministerial advisory group to come up with a framework for a full review of the National Certificate in Educational Achievement (NCEA), he said he wanted a "group of advisers with diverse and potentially disruptive views to challenge us".
Four months later, he released an NCEA discussion document highlighting "six big ideas" developed by the group, kicking off a period of public consultation that runs until September 16. Issues like the skills students were leaving school with, teachers' complaints about "too much assessment", and concerns about barriers to achieving NCEA featured prominently.
At the time, Hipkins emphasised he wanted "every young person to have access to a pathway through NCEA that reflects their strengths, so that all students can fulfil their potential".
READ MORE:
* Education minister 'disappointed' in principals' adverts claiming flaws in NCEA review
* Principals incensed over NCEA review process
* A complete overhaul of NCEA level one has been recommended to Government
* Government announces complete shake-up of NCEA for 2018
* Concerns raised about NCEA level 1 as review takes place
* Auckland school goes its own way following proposal to overhaul NCEA
That sentence appears to largely align with a phrase in an advertisement run by a coalition of 37 past and present Auckland principals in the Sunday Star-Times at the weekend. They say they want the best possible education for the next generation, "including a New Zealand qualification framework accessible to all students".
However the extreme step of taking out a full page advert in a national newspaper, giving Hipkins a failing grade, suggests some alarm on the part of the principals.
They claim the process has been inadequately thought through, and the timeframe is too short. Hipkins is due to take a final report to Cabinet next February.
The principals say repairing "teacher supply" and a national discussion to agree on "a core secondary curriculum" should precede a review of NCEA.
But there are problems with their approach and their hopes of a reversal of the process.
One concern is that Hipkins' advisory group included just one principal, and "does not best represent the secondary sector". But most of his seven "innovative thinkers" have been involved in the sector in some capacity, through bodies such as the NZ Council for Educational Research. If it was such a big concern, why was more fuss not made when it was announced?
This is a group of just 37 principals past and present, all from Auckland. What about the rest? If the issues raised had exercised the collective mind of all the country's nearly 400 secondary school principals, rather than fewer than one in 10, this would have looked more convincing.
Hipkins spoke of wanting advisers with "potentially disruptive" views, at a time when disruption of the traditional ways of doing things is prevalent across most sectors. That's appropriate. When principals raise concerns about a removal of exams, or say things like "there's no doubt they want to reduce the academic rigour around level one and level two", it smacks of a clinging to tradition. But it's implied in both Hipkins' pathway comment and the principals' comment about an accessible framework that a strongly academic approach does not suit every student.
Perhaps the principals' main concern is this is largely out of their control, but the process is too far along to be reversed. If they feel so strongly, and their views truly reflect those of principals nationally, they need to collectively get on board and make their point as strongly as possible through the process.