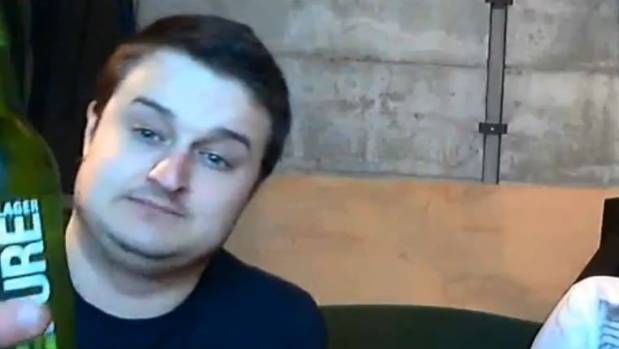 Could this be New Zealand's worst troll? Kiwi Youtuber could be exposed by a California lawsuit
A Kiwi internet troll accused of abusing vegans may have his true identity exposed in a Californian lawsuit.
It may be the first time online comments posted in New Zealand have helped spark a defamation court battle in the United States.
American and vegan publisher Jeff Nelson, is suing the Kiwi, known online as Congasm​, and numerous other online pseudonyms for $40,000 in damages.
An April appellate court decision, seen by Stuff, ruled in favour of an order that would force Youtube, Twitter, Google and Tumblr​ to reveal the trolls' identities – including Congasm​.
READ MORE:
* Behind the headlines: Chronicling a bizarre e-dating relationship as it blows up online
* Internet access improves the life of many. But these New Zealanders are being left behind
* Revealing the secrets of one of Australia's worst online trolls
* Notorious US troll calls nasty online tactics 'a national sport'
Netsafe chief executive Martin Cocker said this was the first time he's heard of a New Zealander caught up in court proceeding in the US for online abuse.
"This sort of complex case is exactly the reason why New Zealand created the Harmful Digital Communications Act – to create a regime that could solve these cases without a complicated legal process."
The Harmful Digital Communications Act can be used to prosecute internet trolls in cases where intent to harm is evidenced, and serious emotional distress has been caused.
"If you say something online, then you're responsible for it. If you use a pseudonym or an anonymous profile, you're still responsible for it … And could face the consequences of what you've produced," Cocker said.
A police spokeswoman would not confirm if any complaints had been received.
Nelson, 60, took the trolls to court in 2017, naming at least four online pseudonyms understood to be run by the New Zealander.
Congasm, who can be seen drinking and smoking in the rambling Youtube videos he publishes, is part of a gang of trolls (people who post inflammatory and aggressive statements online) which have targeted vegans since at least 2016.
He has taken care to hide his true identity, and has not responded to multiple requests for comment.
Videos show he has a New Zealand accent and drinks NZ Pure beer. A trail of similar usernames leads to a Twitter account following mostly Auckland companies, journalists, and politicians.
"It wasn't even that bad, it was literal, just a joke," Congasm said in a video response to the lawsuit.
Nelson's business, VegSource, has over 100,000 subscribers on Youtube, and for two decades he has espoused veganism through videos, articles, and conferences he holds.
Nelson began receiving violent threats in 2016, including an online video claiming there would be gun violence at a conference he was holding.
"It wasn't just a few dozen videos with a bunch of nonsense attacks, it was a campaign, a blizzard of harassment and stalking that was hard to ignore," Nelson told Stuff.
Congasm is being pursued in the courts for posts claiming Nelson is behind his own abuse.
Congasm has also been accused of ordering a "trolling hit" against Florida-based vegan chef Leonard Smiley in a 2016 video.
Smiley showed Stuff a Youtube video of Congasm announcing a campaign of online abuse – which he continues to receive.
"They were just choosing vegans, and they chose me."
WHERE TO GET HELP:
1737, Need to talk? Free call or text 1737 any time for support from a trained counsellor
Lifeline – 0800 543 354 or (09) 5222 999 within Auckland
Youthline – 0800 376 633, free text 234 or email talk@youthline.co.nz or online chat
Samaritans – 0800 726 666
Suicide Crisis Helpline – 0508 828 865 (0508 TAUTOKO)
What's Up – 0800 942 8787 (for 5–18 year olds). Phone counselling is available Monday to Friday, midday–11pm and weekends, 3pm–11pm. Online chat is available 7pm–10pm daily.
Kidsline – 0800 54 37 54 (0800 kidsline) for young people up to 18 years of age. Open 24/7.
thelowdown.co.nz – or email team@thelowdown.co.nz or free text 5626
Anxiety New Zealand – 0800 ANXIETY (0800 269 4389)