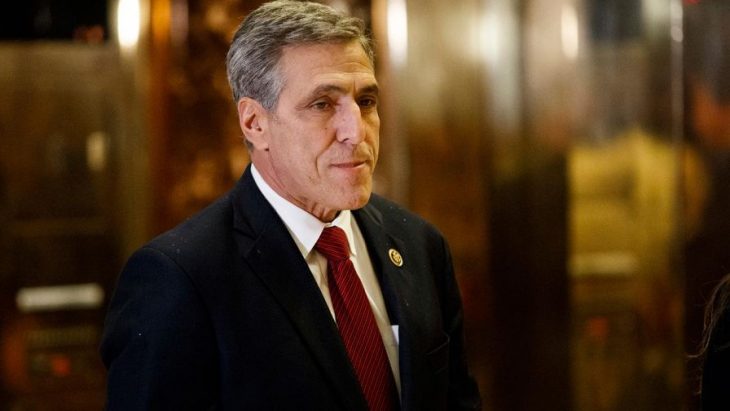 Barletta leads Pennsylvania GOP Senate primary as House battles roil state
18 congressional races and a U.S. Senate primary.
18 congressional races and a U.S. Senate primary.
Pennsylvania U.S. Rep. Lou Barletta opened up a sizable lead over state Rep. Jim Christiana Tuesday in the Republican primary to determine who will face incumbent Democratic Sen. Bob Casey in November.
With 18 percent of precincts reporting, Barletta led Christiana by more than 7,000 votes out of more than 52,000 cast. The winner will face an uphill battle against the two-term incumbent Casey and Fox News' current projections show the seat is likely to remain in Democratic hands.
Barletta was a Trump supporter before the 2016 presidential nomination was settled. That loyalty earned him Trump's early support in the Senate race, as well as recorded telephone calls last weekend featuring the president backing Barletta "fully, strongly and proudly."
While Republicans focus on primaries in the Senate and gubernatorial races, Democrats have keeping a close eye on races they see as key in their efforts to win back the House of Representatives.
A whopping 84 candidates are running in the Keystone State's 18 House districts Tuesday, more than in any election year since 1984 when the state had 23 seats in the House. Seven of those 18 seats are vacant, due in large part to the departures of five Republican lawmakers who either have resigned or are not running again.
The Pennsylvania Supreme Court added another wrinkle to the race in February, when it redrew the district boundaries in a way many observers considered favorable to Democrats. However, the overload of open seats has resulted in several oversized Democratic primary fields – such as in the new 7th District, where six Democrats are running to replace Republican Rep. Charlie Dent, who has stepped down. No fewer than ten Democrats are running in suburban Philadelphia's 5th District, where Rep. Patrick Meehan resigned last month amid allegations he sexually harassed a former employee. Both districts voted for Hillary Clinton over Donald Trump in the 2016 presidential election.
In the southwest corner of the state, the new 14th District offers a chance at redemption for state Rep. Rick Saccone. In March, Saccone narrowly lost a U.S. House special election to Democrat Conor Lamb in the old 18th District, which overwhelmingly voted for Trump in 2016.
On Monday, Saccone told Fox News that the 14th District was "a much stronger district for a person like me with conservative values because I represent the values of this district, and it's much more conservative than the 18th was." He faces state Sen. Guy Reschenthaler in the Republican primary. Lamb, who is running in the new 17th District, has no Democratic primary opponent and will meet Republican U.S. Rep Keith Rothfus, who currently represents the old 12th District, in November.
Elsewhere, Democratic voters in the new 1st District are deciding between millionaire trial lawyer Scott Wallace and Rachel Reddick, a former Navy officer. Wallace, who has spent heavily on the race, has fought allegations of carpetbagging over his move back to his home state from Maryland after he reportedly was recruited to run. Others have criticized Reddick for being a registered Republican until 2016.
"When I saw Democrats needed a candidate in Bucks County, I knew I had to step up," Reddick said in a recent online campaign ad. "I won't be afraid to stand up to Donald Trump."
The winner of the three-cornered fight between Wallace, Reddick and Steve Bacher likely will face Republican incumbent Brian Fitzpatrick in November.
Fox News' Joseph Weber, Michelle Chavez and The Associated Press contributed to this report.