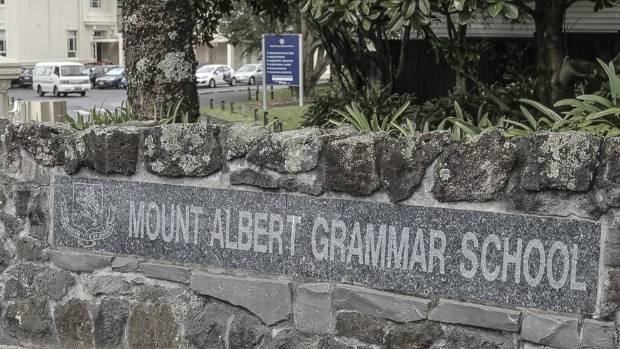 Auckland school changes zone to cut out students moving in to planned housing development
An Auckland school has changed its zoning to cut out a new housing development which could see hundreds of students move into the area.
The Ministry of Education has accepted Mount Albert Grammar School's application to cut out from its zone Unitec land where up to 1800 new homes will be built.
School headmaster Patrick Drumm said no current students would be affected by the change and it only affected those who would move into the future development on the Carrington Rd land.
"There will be families there and … there will end up being hundreds and hundreds of students in the future and that just certainly puts huge capacity issues on our school," Drumm said.
READ MORE: * Unitec Wairaka Precinct development puts pressure on Mt Albert
Drumm said the school had 3000 students this year and had already cut down on out-of-zone students.
"The school growth has been significant in numbers here at MAGS. We're growing at about 150 students a year and that's in-zone growth."
Drumm said the process to amend the zone had taken about two years with the support of the Ministry of Education.
He said it was important the decision was made early and before houses were built on the land to make it fair for those moving in.
Ministry of Education deputy secretary for sector enablement and support Katrina Casey said Mount Albert Grammar School was experiencing roll growth and was likely to become overcrowded.
"The Unitec development is likely to realise 800 secondary school students over the next 10-15 years," Casey said.
"Along with its in-zone growth, Mount Albert Grammar School would not be able to accommodate the scale of growth from the Unitec development.
"The Unitec development area has therefore been removed from the Mount Albert Grammar School zone."
Casey said it was helping to deal with the school's immediate roll pressure by providing additional classrooms.
Schools including Waterview School, Avondale Intermediate and Avondale College were in a better position to be able to deal with the influx of students, she said.
"Avondale College currently enrols 1641 students from outside its zone and will be able to manage its out of zone enrolments in order to cater for the growth from the Unitec development."