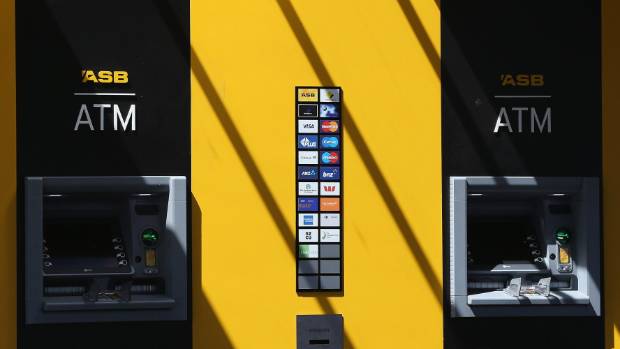 ASB warns 'smishing' scam is underway
ASB customers are being targeted in a "smishing" scam.
They've been getting text messages claiming they've been locked out of their bank accounts, but it's really a ruse to get them to hand over their banking details.
One customer told Stuff they got one of the scam texts on Friday morning, and immediately deleted it.
Others have been posting on ASB's Facebook page, and the bank responded: "We've been made aware of the phishing scam going around, please avoid clicking on any links and deleted the message."
READ MORE:
* Trade Me phishing scam doing rounds again
* Air New Zealand warns customers about anniversary phishing scam
* Massive phishing expedition targets 10000 NZ phones
Stu Anderson posted a warning on the bank's Facebook page saying: "Just received via text from 8222 Dear Customer, Your access to ASB account has been blocked due to the pending verification of your profile."
When the ASB customer who spoke to Stuff got the text, he was immediately suspicious.
"I knew straight away it was a scam," he said.
He immediately deleted the text.
He then logged on through the ASB mobile banking app, where he got a warning about the extent of the text scam.
He feared ASB's system had been compromised.
The bank acknowledged the smishing attack was underway.
"ASB is aware of a current SMS ('smishing') scam where people have been sent a text message pretending to be from the bank. The 'smishing' SMS contains a link that once clicked prompts the person to provide personal information, and a wide range of details such as login details and their Netcode."
"Our customer's security is of utmost importance to us and ASB wants to remind everyone that legitimate messages from any bank would never ask customers to supply personal information, login details or second factor identification."
"The ASB Contact Centre is available on 0800 803 804 if a customer is concerned about any suspicious messages they receive."
ASB warned customer Brook Davis who posted on ASB's Facebook page, not to click on any links in the scam texts, but did not appear to have sent a warning to all its customers, or put out a general warning on its Facebook page.
The last warning on the ASB Facebook website was on June 15, warning about an email phishing scam.