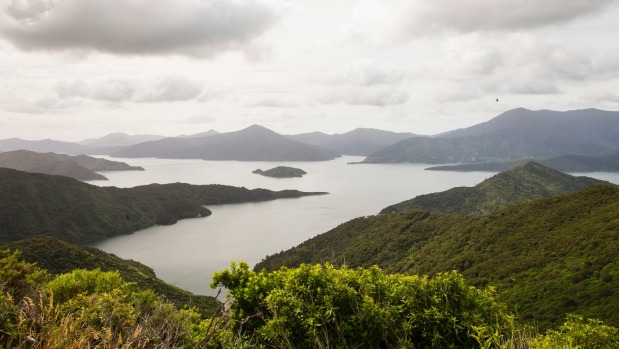 Aquaculture working group selected for Marlborough Environment Plan chapter
Community and industry representatives have been selected to help draft the aquaculture chapter of Marlborough's new environment plan, set to govern the rules around Marlborough's marine farming for the next 10 years.
The controversial chapter was taken out of the plan, after Kaikoura MP Stuart Smith and community leaders raised concerns about a perceived lack of consultation between the industry and the council.
The group includes representatives from the Marine Farming Association, Aquaculture NZ, the Ministry for Primary Industries and the Department of Conservation – as well as three community groups and seafood companies Sanford and Talley's.
The Marlborough District Council agreed to reimburse all members for travel expenses within Marlborough and for time spent in meetings.
READ MORE: * Commissioners could be paid $350,000 for Environment Plan work in Marlborough * Environment plan hearings to begin in August next year * Marlborough Environment Plan ready for public scrutiny
The first meeting was held on March 29, and chairman Trevor Hook, a Marlborough Sounds ward councillor, said the groups expressed a willingness to work together.
The group was meeting fortnightly, until early June, and Hook did not know when the aquaculture chapter would be drafted.
"We are just going to assess progress as we go through, it's early days yet.
"We are looking at all the information, and that's what's being discussed at the moment."
Dunedin-based Kenepuru and Central Sounds Residents Association representative Trevor Offen could not attend the first meeting.
Rob Schuckard and Judy Hellstrom were representing the Sounds Advisory Group, and Eric Jorgensen was representing the Marlborough Sounds Integrated Management Trust.
Marine Farming Association executive officer Graeme Coates, who was on the group, said it was Chatham House rules and he could not discuss the meetings in public.
However, the council was doing "a very good thing" and it was a step in the right direction, he said.
Hearings begin this August for the other parts of the council's draft environment plan, which will determine Marlborough's environmental policies for the next 20 years.
With 1249 written submissions received the hearings will be a lengthy process, and are estimated to take more than four months.