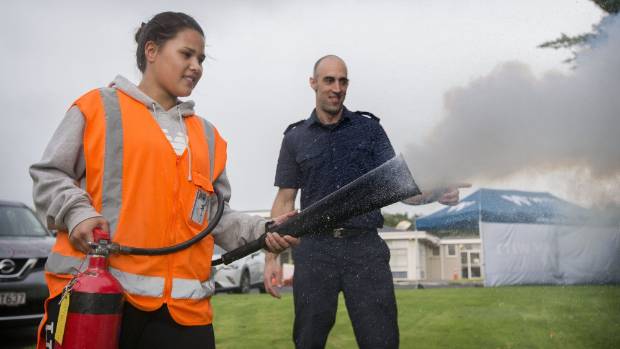 Apprentices rise to health and safety challenges
Carpentry student Cheyenne Robins proved to be hot stuff when it comes to learning about health and safety.
She was one of sixty young apprentices who were put through their paces in a day of practical exercises ranging from first aid and working at height to dealing with chemicals and using protective equipment.
The 10th Annual Apprentice Challenge was held at New Plymouth's Life Advance Community Centre, on Ngamotu Rd, on Wednesday, and 15 teams of apprentices from a variety of companies, including Fonterra, local builders, and three teams of trade students from Witt, took part.
The event is run by the Construction Safety Group and industry trainers, with police and the fire service also taking part.
"We try to get young people to understand that risk is something that we have to assess every day in all sorts of situations," Alison Pitman, one of the founders of the challenge," said.