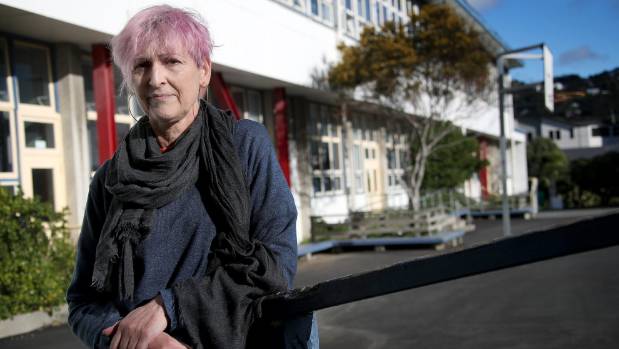 Alison Mau: Something is rotten in the state of our schools
OPINION: It seems very basic to point out that you can't judge something by its appearance, particularly here in New Zealand, where we do a nice line in hidden delights.
If you'd never seen Vegemite before, would you even think it was a thing to be ingested, let alone something delicious?
Would you choose a Ginger Nut to dunk in your tea over its comely Australian cousin the Tim Tam, if you had no knowledge of the ginger one's utter superiority for the task? And yet we do, as humans, jump to judgment, every day.
So it was not with surprise, but with a sad nod of the head, that we learned this week the rate at which parents are turning up their noses at "ugly" schools.
READ MORE:
* Hamilton school's ERO report highlights levels of disparity, students not achieving
* More than 70 schools now challenging the Government's NCEA review process
* Do Auckland school principals' concerns reflect the whole country?
A Cabinet paper shows that the look of school buildings and their grounds, could be affecting enrolments much more than previously suspected. The better the look, the bigger the roll – the ugly duckling schools are being passed over before the cut of their teaching cloth is even able to be tested.
It sounds shallow, but looks matter. My kids both went to a suburban state primary school where classrooms were dotted among mature trees, and a stream ran through the middle of the junior and senior campuses, linked by a whimsical bridge suspended in the bush. We immediately thought our kids would be happy there. It looked like a kids' paradise, and it was.
But you can't always depend on the look of the thing. Years later, we showed our daughter around a posh girls' college, where each ivy-covered building was flasher than the next. We were a touch entranced by the fancy-pants features of the place – but it let our girl down when it counted, and she lasted less than a year.
The rest of her high school years were spent at the large state girls' school down the road. The point was not lost on me then – if we'd matched our kid to the philosophy of the school a bit more closely, we could have avoided all that trouble.
Judging the book by its cover has led to some schools bleeding student numbers, while their better-looking neighbour schools hoover up the enrolments and end up bursting at the seams.
Education Minister Chris Hipkins has put forward a variety of fixes. A minimum standard for the "visual environment" of schools. Some schools would need a tart-up. Some would need new buildings. After more than a decade starved of funds for capital expenditure, there's likely to be much more of the latter than the former.
South Wellington Intermediate School is one of those. Principal Traci Liddall was annoyed on Monday when she heard Hipkins tell media that school buildings are not dangerous "otherwise kids wouldn't be in them."
"Come and sit in Room One, I wanted to tell him." Room One is the classroom at WSIS where the bucket is needed whenever it rains.
"It's hard to know whether kids are getting sick at home or at school, whether it's better here, or exacerbating their problems," she says.
Traci's list of "capex" (capital expenditure) needs is long, and by half way through we are both laughing despite ourselves at the absurdity of it all. The building is a 1947 Brutalist original, a two-storey concrete slab design. There's $500,000 earmarked from the Ministry to replace the roof – but the tender has come in at $900,000.
The original cast iron pipes are rusting from the inside and can't be replaced without pulling the concrete floor up. The classrooms are cold because the 1940s radiator system is shot. Teachers must build in extra time for the boys to go to the toilet, with one of the toilet blocks is permanently padlocked for reasons you don't even want to hear about over your Weetbix on a Sunday morning (but it has to do with the 70 year-old urinals.)
The school's maintenance budget is gone by the end of term one every year. The only reasonable solution would be to pull the building down and start again.
South Wellington Intermediate is not lacking students – it's currently at 108 per cent capacity, but when I asked Traci whether she's ever had parents go elsewhere because of the state of the school she says, "Oh yes. I talked to a family last week whose girl was keen to come here. After we'd had a cup of tea and a chat in the yard, I heard the girl say "it looks like s… Dad."
She presumes they'll be going elsewhere.
Traci has cautious optimism for the future. The re-roofing project has been put on hold and $30,000 extra promised for a thorough investigation into the schools' needs.
Down the road at Ridgway – a full primary school with 220 students – Principal Kathryn Smith also battles the decay every day, but like Lidall, is starting to feel positive about the future.
"When I heard that story, I did feel it described us," she says, of the idea that families might pass them over for looks.
"When people look at our school they don't see the amazing work our kids are doing. They drive past and they see the crumbling buildings. But our kids are achieving as well as any in the country.
"We're feeling pretty positive that it's our turn now."
These are just two schools among thousands across the country, but the likelihood is that a quick make-over won't be enough for many. Like a home renovator pulling down the first wall and discovering borer, The Education Minister is about to find out the extent of the rot in our state schools' physical environments.