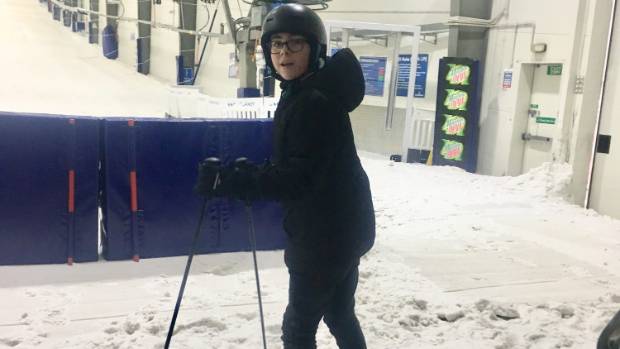 A chance at self discovery through home schooling
Education Counts indicates as of July 1, 2017, there are 6,008 home-schooled students recorded in New Zealand within the Ministry of Education's Home schooling database.
Despite its success rate, business mentor and mother Kate Wright's decision to home school her 14-year-old son, William Scott, did not sit well with some of the parents at her son's school.
Wright decided to home school her youngest son when he was in Year 8, almost two and a half years ago but she did not expect the less than positive feedback.
The Kumeu resident said she initially explored the idea more than a decade ago, when her eldest son was four years old.
READ MORE:
* Lack of funding makes home schooling 'unrealistic' for some families, home educators say
* Homeschooling: weird or wonderful?
"I was looking around for progressive, innovative schools with mixed-age classes, lots of hands-on building, real world problem-solving, experimenting and creativity."
She was on the lookout for an extension of the best things from pre-school.
"But, what I found was basically the same model I had experienced during my own schooling many decades earlier," she said.
Not ecstatic about the schooling options available at the time for her eldest son, Wright decided to keep him at pre-school while continuing her search for the perfect fit.
"When I went to schools to ask to visit and observe, I received funny looks and frosty receptions as they reluctantly humoured me."
The teachers made her feel like she was being a nuisance but "I'm not the only mother to question where my child will spend eight hours a day, doing what and with whom," Wright said.
She said once her son asked, "Why do adults always talk to me like I'm dumb? Why do they always speak to me in a baby voice and ask me stupid questions?"
Wright said he found it embarrassing and awkward to be spoken to in such a tone and couldn't quite understand why they couldn't speak to him the way they would speak to each other.
"At a loss as to how to get him the environment I felt he needed, I did a course for parents of gifted children," she said.
There were two things she took away from it.
First, it wasn't just Wright, there were other parents out there wondering how to cater to their children with unique needs.
Second, "no one else will advocate for your child. If you have a feeling that they're not getting what they need, or being put under too much pressure, given too much homework, made to feel inadequate, bullied, don't stand back and wait, don't leave it to someone else, don't assume that the experts have it under control. You are your child's best advocate".
Wright said that public schooling was in many ways, a bit odd.
"Students are sat at desks and demanded to do academic work, instead of being allowed to develop skills driven from within them, rather than being thrust upon them," she said.
For the 48 year-old, some common misconceptions surrounding home school came from parents.
Parents assumed the child won't be able to socialise, will be robbed by their overbearing controlling parents of the chance to be normal and won't know how to interact in the real world when they grow up.
"This reaction seems to be borne out of people's own fear that if they have to send their children to school then so should everyone else," Wright said.
Having spent time with various home-schooled children throughout the past couple of years, Wright said that home-schooled teens were as comfortable and confident chatting with a 90-year-old as they were holding a baby.
"I think what people really mean when they exclaim "but what about socialisation?" it is more in the sociological sense.
"As in how will they learn all our social norms? What's acceptable? What's going to get them laughed at or bullied?" Wright said.
However, often it was for that very reason parents choose not to send their children to school.
Wright conceded that parents who home schooled did not want their child subjected to the peer pressure, or bullying or the culture of school where children were positioned as passive recipients of knowledge, which was shovelled into them on a pre-determined schedule.
Other misconceptions surrounding home schooling include that the children won't be able to get a good job and often they were mollycoddled, all that Wright identified as just stereotypes.
According to Wright's research, evidence suggested that home-schooled children ended up getting great jobs, in fact in many cases they're sought after due to their self-driven, independent thinking nature.
The decision to home school William was mutual.
"He is a highly sensitive person, someone who experiences sensations more strongly, whether it's bright lights, classroom noise, or emotions," Wright said.
WIlliam was not enjoying the environment, often it made him feel unsafe and anxious to the point it affected everything that he did.
"We did persevere for quite some time, trying to tough it out because my partner and I both worked and it was not an easy decision to make.
"Ultimately, we knew his mental health and happiness were more important than everything else," Wright said.
One day, more than two years ago, William was pushed to his absolute limit, he walked out.
The mum and her partner submitted a lengthy application to the Ministry of Education detailing the resources they would use and how they would measure progress.
The application was granted.
The proud mum said that everyone had their own journey through home schooling.
"Learning doesn't just happen inside the school gates between the hours of 9am and 3pm. It can happen anywhere at any time.
"It can be effortless, enjoyable, risky and fun."
When children first step out of the school system, there's a period of readjustment.
De-schooling was the process of realising you could do things your own way and learn what sparked your interest.
Wright said that William spent much of his time in nature, art, trampolining, skiing, taekwondo, horse riding, soccer and with other home schoolers.
He went from being extremely anxious, upset, withdrawn and needing constant reassurance to loud, bubbly, extroverted, curious, and happy.
During this period, William also read hundreds of books.
Wright said she gave William the gift of time.
Time away from the pressures that come with school. Time to heal. Time to explore and discover on his own terms.
Wright said whatever struggle a parent who was trying to home school experienced, chances are many before them have experienced a similar problem and found a solution.
"My partner was a secondary school teacher which quickly quietened people who panicked when they learned we home school.
"I guess having inside knowledge of the system and the National Certificate of Educational Achievement (NCEA) gave us the confidence to do things our own way."
In her perspective, because home-schooling was not an industrialised one size fits all education, it's considered better.
"My older son, who went all the way through public school until he left for a full-time job had an awful teacher one year.
"He was angry and upset and awful to be around except in the holidays, and only then it dawned on me how stressed he'd been," she said.
Wright and William took a risk that could have cost the 14 year old two years of his education but this decision resulted in him being the happiest he's ever been.
William is now a part of the Peace Experiment.
"It's a montessori high school where students decide what to learn," he said.
Wright knows this was the best decision but said that "sometimes people, especially teachers, can get a bit defensive and feel like they are being attacked in some way whenever I share my perspective and my critique of the current education system".
She's aware they didn't design the system, they just have to work in it and make the best of it.
Her advice for those with pre-conceived notions about home schooling? ,
"Don't assume your assumptions are correct. Keep an open mind and embrace the difference".