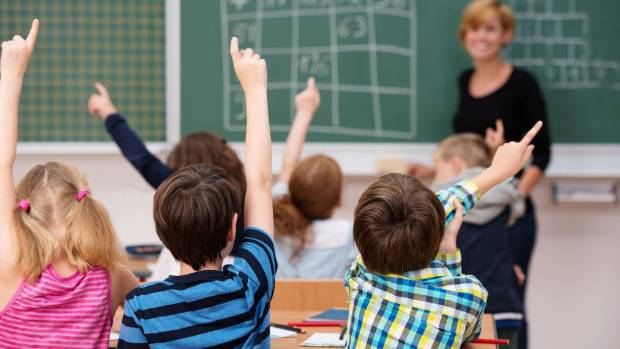 We're teachers but we do more than just teach
I'm just a teacher.
You may have heard about what I do, but it's probably wrong.
Let me tell you what I don't do. I don't have 12 weeks holiday, I don't have a full lunchtime break, I don't have weekends off, I don't start at 9am and finish at 3pm, and I don't not care.
Now let me tell you what I actually do…
I start work at 7.45am, I go home at 5pm and then I start work again at 7.30pm.
Today I was a mediator between girls who were arguing and I acted as a medic to a boy with a head knock. Yesterday I was a social worker to someone who needed help.
This week I had two lunchtime duties. On two other lunchtimes, I coached the school rugby team because no one else could.
Last week I gave a boy some socks because he didn't have any. Today I cut wood with a jigsaw so one of my kids could make something that enables success because he struggles to read and write so making something of his choosing lifts his wairua.
On Monday I organised the chess team so that those kids who don't like mainstream sports have something to play that caters for them. I then looked for and counselled an angry student who ran away and hid, I also looked for another one that did a runner.
After school I planned tomorrow.
Tonight I completed paperwork and then read professionally so that I can keep up with what my dyslexic and dyscalculia learners need.
Yesterday I worked with students who were aged 5-10 to learn and play traditional Māori games to celebrate Puanga and to foster an appreciation for Māori culture. While today I helped a boy fix his hydraulic arm invention and helped some students write a business plan for an app that helps stressed kids. All of this is before I even began teaching.
Yesterday I taught kids how to multiply numbers in different ways, what a fraction is for the 15th (different) way, how to add spicy adjectives to add interest to writing and how to inference when it doesn't actually say something in a text.
Today in the space of 20 minutes I taught one student to work with improper fractions, one to round decimal numbers, one what a tenth is, and another how to multiply a two digit number by ten, all while keeping my eye on 50 other students along with my colleague.
On Monday I learnt how to code so I could help some students make an app that enables people to donate their time to help those that need it.
This week I've helped students learn fractions, decimals, multiplication, division, vocabulary, coding, inferencing, spelling, layout and design, project management, conflict resolution, reading numbers, place value, narrative development, factual writing, PE attack strategies, ruck technique… the list goes on.
This week I have been a listener, social worker, psychologist, rugby coach, maths teacher, PE teacher, app inventor, app coder, maths teacher, motivational speaker, health promoter, culture preserver, storyteller, writing teacher, reading teacher, spelling teacher, conflict resolver, anger manager, computer technician, counsellor, problem solver, medic, sports day planner, researcher, reader, learner about behavioural issues, leader…
And then I go home to my own whānau.
I do it because I love it… and because I care.
Actually, I was wrong. I am not JUST a teacher…
#notjustateacher
View all contributions