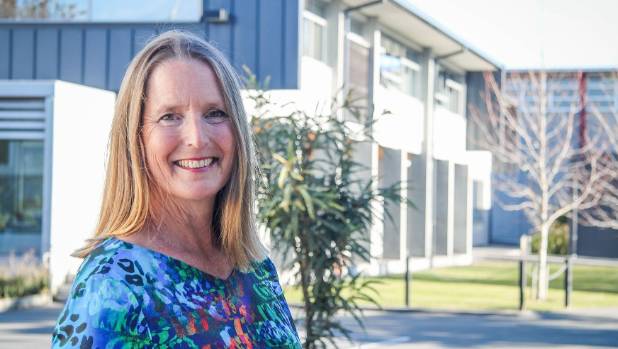 Canadian Diana Patchett the new principal of Christchurch's St Margaret's College
The incoming principal of a prestigious girls' school says she wants her students to fulfil their own goals, not gender stereotypes.
Diana Patchett, who has two science degrees and played water polo at a national level in her home country of Canada, will assume the top job at Christchurch's St Margaret's College next week.
Leaving Auckland's co-educational Kristin Junior College, Patchett said she was excited to return to single-sex education and "fan the flame of what girls can achieve".
"I hope to be a positive role model for the young ladies," she said, noting the historic barriers to their success in male-dominated fields like science and sport.
READ MORE:
* St Margaret's College principal Gillian Simpson to retire
* Parents 'ropeable' after social media experiment backfires
* NetSafe opposes 'Merivale Gossip Girl' school project
"There's opportunity [for students] in single sex schools to be able to not just fulfil gender stereotypes but to be able to follow curriculum and interest pathways that are their own."
She initially pursued a career in medicine: "What I realised was that [career] was fuelled by a love of science but also an affinity for young people," Patchett said.
She later studied education as a way to support her four adult sons. "In the end it turned into a teaching career," she said.
Patchett said teaching reflected her upbringing – her Australian mother was a teacher at Timaru Girls' High School – as well as her "disposition".
"I'm a bit of an adventurous spirit and that's something I would hope to have an influence on in a school setting."
St Margaret's College's trust board chairman Albert Brantley said Patchett was the trust's "unanimous choice" to replace Gillian Simpson as executive principal.
He said Patchett will take on the legacy built by Simpson over her decade in the role.
"We have every confidence Diana will build on this success and commitment to girls' education, presenting many more generations of empowered young women to live and to lead."